Customer Story
Roeslein & Associates Consolidates Platforms to Improve Global Comms for Manufacturing, Field, and Office Workers
While navigating frequent mergers and acquisitions, this global manufacturing construction company recognized the need for a consolidated comms platform to reach deskless and in-office workers through key internal comms channels.
↓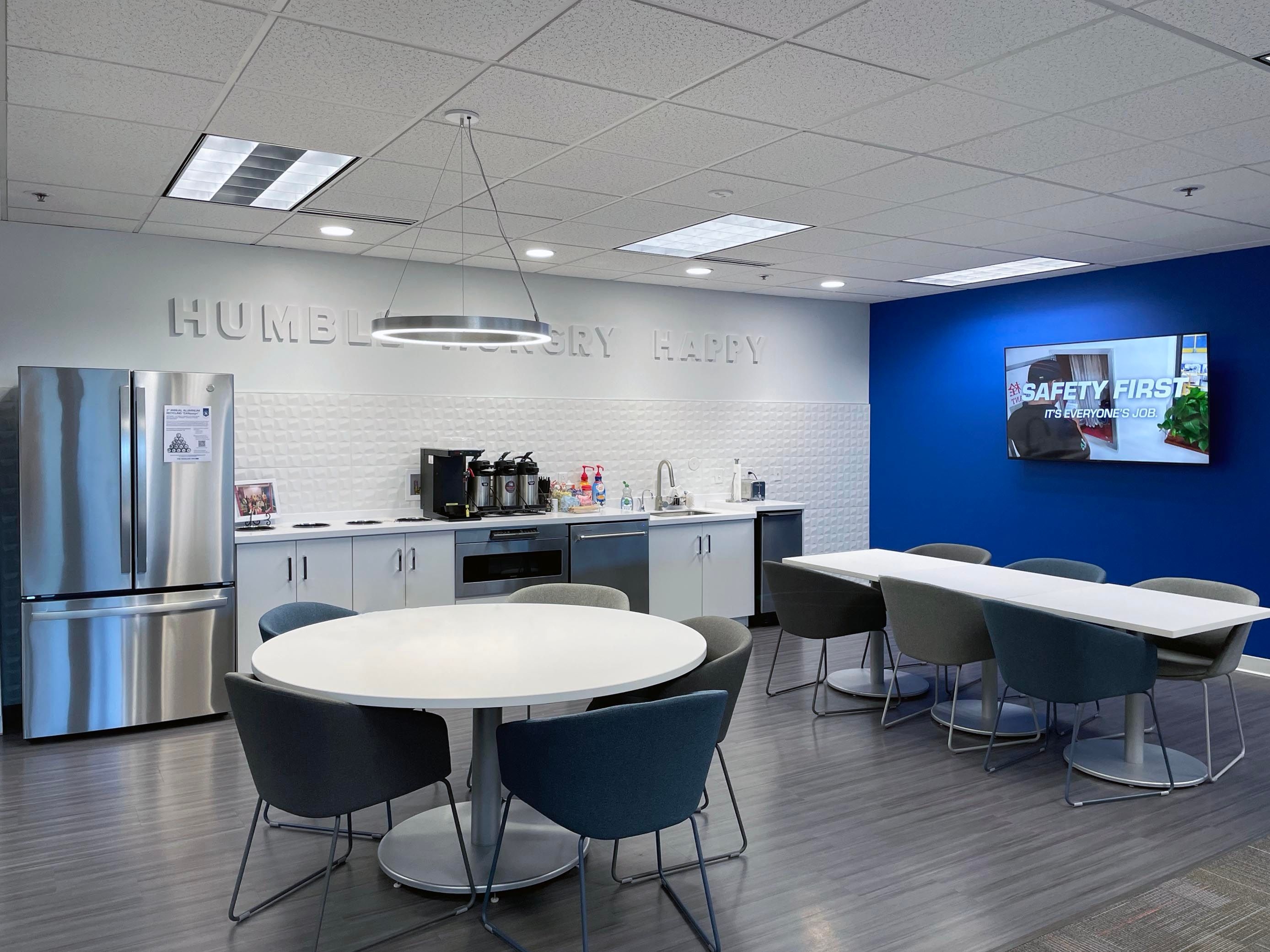 About the organization
Roeslein & Associates was founded in 1990, specializing in engineering, procurement, manufacturing, and construction services. They provide full concept-to-completion project solutions and product offerings in various industries, including canmaking, traditional energy, and renewable energy markets.
Industry
Construction/Manufacturing
THE CHALLENGE
Over the years, this global manufacturing and construction company has undergone a complete transformation in the way it communicates with its employees.
After acquiring a company in 2019 with primarily Spanish-speaking employees, it became apparent that Roeslein needed a better way to communicate key information in multiple languages. With many mergers and acquisitions on the horizon, Roeslein's communications team tasked with finding a scalable solution that would enable the company to translate comms and better reach their desked and deskless workforce—today this is comprised of over 195 construction workers, over 520 manufacturing floor workers, 180 field workers, and 420 office workers.
Initially, the team started using its marketing email platform for internal email comms because the tool was already in place. But with employees working in a variety of roles at a growing number of locations, the comms team quickly realized they needed the ability to look at how comms performed by role, location, and campaign in order to understand if they were reaching each segment of their workforce—and that functionality was lacking in the company's marketing email tool.
And since the team managing global communications was made up of only four people, they needed a consolidated platform that was easy to learn and use so that they could efficiently reach workers on all channels without having to manage disparate platforms.
Roeslein's comms team also realized that its employees on the manufacturing floor weren't receiving email comms due to a combination of lack of access to devices and regional laws restricting them from checking devices while on the floor, so the team began printing emails and posting them on message boards—costing money and time reprinting things every time a new email went out.
To address the communication gap with employees in its manufacturing facilities, the company implemented its first digital signage solution in 2018. While having the ability to push comms to screens in select facilities was beneficial, the comms team realized they lacked governance over the platform, resulting in a combination of outdated content and non-compliance with corporate branding and messaging guidelines.
To better reach and engage the company's global workforce, both communications solutions needed to be optimized.
THE SOLUTION
In 2022, the company began looking for a more user-friendly digital signage solution. Key requirements for the new platform included global scalability, powerful user governance, and intuitive content contribution capabilities. Having acquired several more US-based and international locations, it was critical that the company's comms team could enable a balance of global and local content easily. Poppulo met Roeslein's requirements, providing autonomy for location-specific communication champions to reach deskless workers with their own content, in their own language, without breaking brand guidelines, while also making the solution easy to scale and manage.
Although the initial reason Roeslein approached Poppulo was to replace an incumbent digital signage provider, the team soon saw that Poppulo would allow them to replace both their legacy digital signage platform as well as their email comms platform, further streamlining how the company reached its various employee segments. This realization quickly sparked a deep dive into the Harmony platform's email analytics capabilities, as Roeslein's comms team believed that more in-depth engagement metrics would enable better communication over time. It was critical that the platform also integrated with their existing enterprise tools like Microsoft SharePoint and Teams, which Poppulo enabled them to do through Feeds.
Over the course of four months, Roeslein implemented Harmony Digital Signage, Email, and Feeds at each of their existing locations.The communications team posts every piece of content on Feeds, which integrates with Microsoft Teams and SharePoint so that workers can access the information they need at any time. Employees also have the ability to sign up for comms by theme, enabling them to receive communications around the topics they care about. For deskless workers without access to devices or for those who don't regularly check their email, relevant localized content is deployed to digital signage throughout 6 of their facilities so that they can receive information by glancing at the screens. The Harmony platform also allows users to easily translate comms into other languages without changing the user experience or look and feel of the comms being deployed.
Looking to the future, Roeslein's comms team plan to roll out the Poppulo mobile app in late 2023 to further extend the reach of its comms for field and manufacturing floor workers—an announcement that will be included in one of the team's other comms channels, its annual print magazine.
THE RESULTS
Roeslein's new communications capabilities have become a critical part of the onboarding process, as the company continues to acquire more locations—especially those where English isn't the primary language. Since implementing the Harmony platform, the team has been able to more easily communicate who their company is to new employees, easing the transition and ensuring everyone is aligned around the same mission, values, and goals. Today, all recently acquired companies go through an onboarding program designed to introduce employees to the company culture, and all of the communication channels—email, digital signage, Feeds, and eventually mobile—one at a time.
In late 2021, Roeslein acquired an oil and gas company based out of Denver and moved operations from an existing facility in the area to the new location. Unlike the existing facility, the new location didn't have digital signage in place. Despite not initially buying into the value of digital signage, the executive director immediately noticed the difference that it made not having screens, and requested the comms team implement digital signage in the new facility as soon as possible.
Additionally, with Poppulo's analytics capabilities, the communications team can see which employees are engaging the most with different pieces of content, segmented by location, role, and other key demographics. This allows them to identify the groups of workers that they aren't reaching with comms so that they can look into the problem and adjust their strategy as necessary. Before Poppulo, the communications team saw an average open rate below the industry average of 63%. Today, they're seeing 85% open rates across all channels—proving that there's value in investing in internal comms.
Roeslein & Associates continues to grow quickly, acquiring new companies and adding new locations across the world, and the communications team is still looking to add new channels, grow their capabilities, and improve comms across the organization.