Customer Story
Smart Building Technology and the Future of Work at a Global Media and Business Information Company
This global media and business information company is known as the world's leading source of news and information for professional markets, providing its customers with the intelligence, technology, and expertise needed to thrive in today's business environment.
↓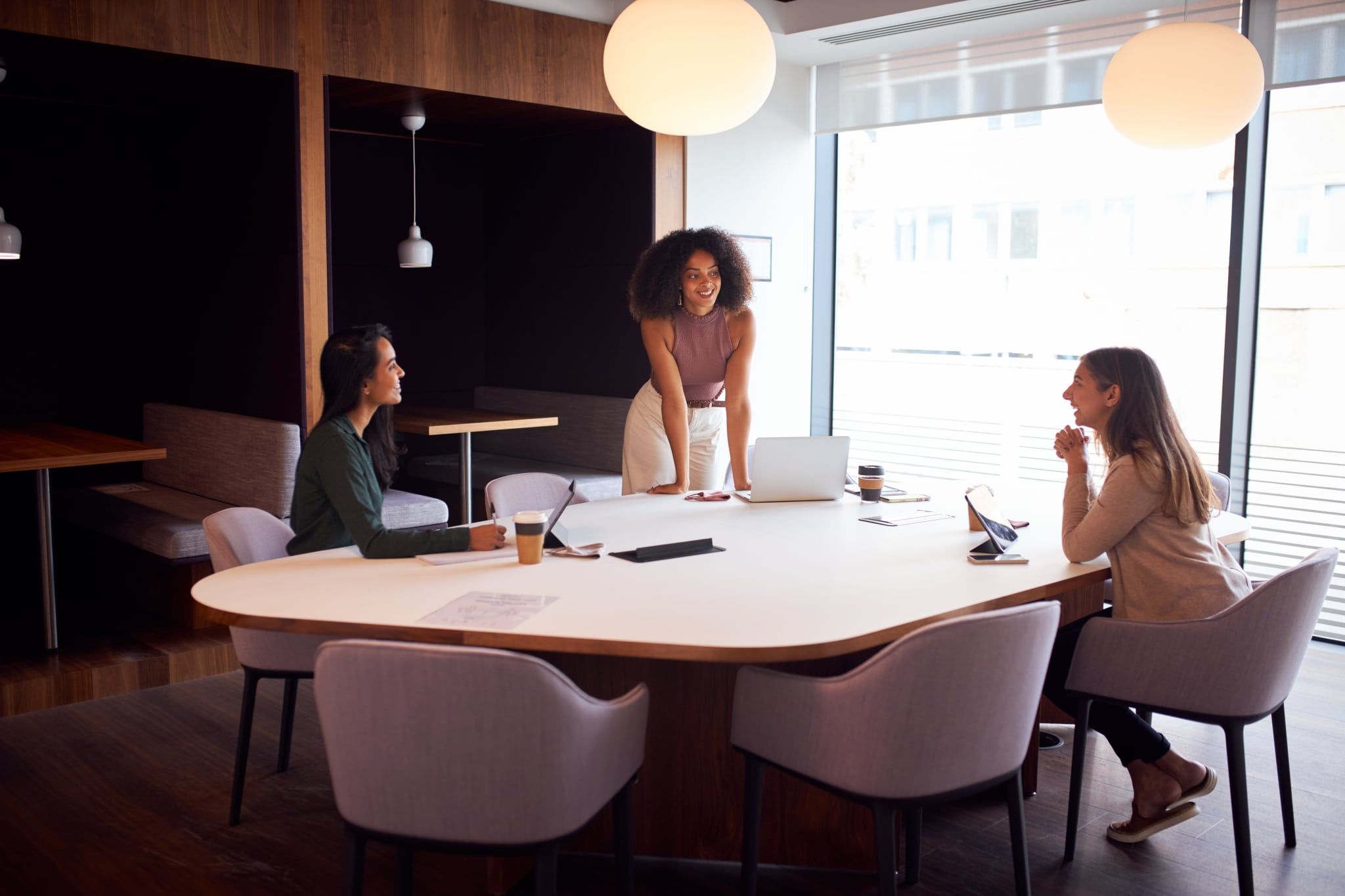 With over 130 offices worldwide supporting a 25,000-person workforce, the company specializes in law, tax, compliance, government, and media. For years, client meetings and other work-related travel has required the company to maintain a certain degree of flexibility when it comes to its in-office work policy, with many employees working remotely 15%-20% of the time. Due to this, the company realized it needed to understand how its office spaces were being utilized worldwide to optimize its real estate investment and enable its employees to book desk space for in-office work.
The Challenge
To solve its space reservation and utilization challenges, the company initially used Condeco for desk booking in three of its international offices but was not satisfied with the platform. After deciding to replace Condeco due to performance, usability, and flexibility issues, the company began evaluating other space management platforms.
During that process, six platforms were evaluated. Poppulo (Formerly SmartSpace Global) quickly emerged as the leader in the space. Due in large part to Poppulo's intuitive mobile app that enables employees to quickly book desks and meeting rooms, its user-friendly design for platform administrators to manage space and track utilization, and integrations with both sensors and meeting room displays, the company selected Poppulo.
After making its selection, the company began implementing its new space management platform in one of its United Kingdom offices in 2019—an office with 50+ meeting rooms, 1,000+ desks, and an expected 1,900 people using the space. As this location was its newest office, the company planned to pilot its workplace management platform there, then roll the solution out to other locations in its real estate portfolio. The platform was officially launched in February 2020—shortly before the pandemic became a primary global concern and offices in the United Kingdom were closed. With its office locations across the globe largely unused as people transitioned to full-time remote work, the company began redesigning its offices to optimize its spaces for post-pandemic workplace needs. Anticipating that the purpose of the office will shift from the main place work is accomplished to a venue for collaboration, the company began reducing desk space and creating more collaborative spaces.
Prior to COVID-19, this global media and business information company's office in the UK dedicated 15% of its layout to collaboration space, but in preparation for employees to return, the company now has 45% of that office space dedicated to collaboration. Given the shift in expected office space utilization and the need to better enable social distancing, as well as be able to pull contact tracing reports, the company began exploring solutions for these new challenges, but quickly realized those capabilities were available within the Poppulo platform.
The Solution
After analyzing initial space utilization data from its UK location and evaluating its return-to-the-office plan, the company saw Poppulo's space reservation and contact tracing capabilities as an invaluable part of its return-to-work strategy.

The company began planning implementations in other locations around the world. In addition to its pilot location, the company plans to have its workplace management solution live in five of its international locations by the end of 2021, with the implementation in one of its USA offices already complete. Each building will leverage embedded analytics (EA) sensors to accurately detect location, count, and movement of employees, delivering real-time metrics on space occupancy, and bridging the gap between reservation data and utilization data. In addition to sensors, each location will also leverage digital meeting room signs that showcase room availability, as well as interactive kiosks that enable omnichannel space reservation capabilities and present unique employee communications opportunities.

While each building is unique and will require different configurations of sensors as well as individual floor maps, by standardizing the types of sensors, digital meeting room signs, and interactive kiosks that integrate with the Poppulo Harmony platform, the company is positioned to scale its solution quickly.
Expected Results
The rollout for the company's UK office was fast, with all mapping, software, and hardware deployment and integration completed in under two months. Once released, the company saw rapid user adoption, with 90% of its employees using Poppulo's workplace mobile app to reserve space, 5% using the interactive digital signs, and the other 5% using laptops to access the online portal.

Given the program's initial success and positive feedback from employees, multiple other regions are planning a similar implementation.
Key Learnings
01
Provide Omnichannel Space Reservation Capabilities
By empowering employees to book desk space via a mobile app, while also enabling space booking from digital signs and an online portal, the company ensures its employees can book space in a way that meets the needs of each employee.
02
Collaboration Spaces Will be Essential
As the purpose of the office is shifting to be a venue for collaboration, the company is investing in new spaces to meet the needs of its workforce. In its UK office, the company is piloting new lounge-style spaces, complete with different apartments—open, yet defined spaces designed for groups. Each of these new spaces are reservable with the Poppulo Harmony platform, making it easy to determine how often the spaces are used.
03
Employees Need to Feel Safe in the Office
Prior to bringing people back to the office, the company identified that ensuring employees feel safe as well as understand what steps the company is taking regarding health and safety is a primary concern. By reconfiguring the office layout and making all desks, meeting rooms, and collaboration spaces reservable, the company can enable social distancing and contact tracing—helping employees feel safe as they return to the office.