Customer Story
A communications success: How Wentworth Institute of Technology pivoted to distance learning in a matter of days as COVID-19 spread
Wentworth Institute of Technology
↓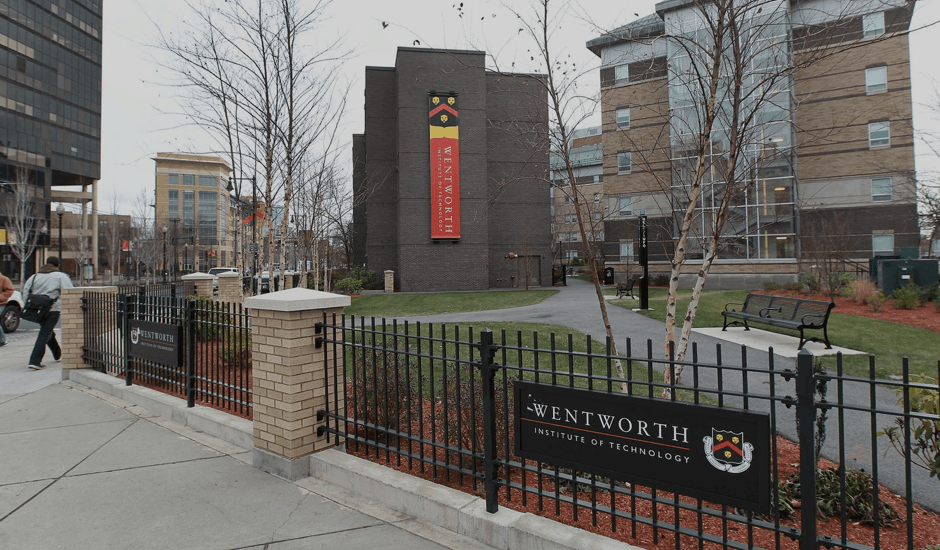 The Challenge
Like most universities, Wentworth Institute of Technology responded to the COVID-19 pandemic by moving from classroom-based operations to online learning and remote working. That meant significant changes for its three main constituencies: students, faculty, and administrative staff.
For students, these changes meant recalling anyone studying abroad, moving all classes online, closing resident halls, and postponing Spring commencement.
Faculty needed to revise their lectures, assignments and exams for online course delivery, begin teaching from home using new tools, and interact with students, colleagues and administrative staff remotely.
Most administrative staff were directed to work remotely with their colleagues while continuing to serve faculty and students in a constantly changing environment.
The University's internal communications team found itself on the front line in advising the President and other organizational leaders on how to effectively communicate in this rapidly changing environment. It also played a key role in organizing the information to be shared and the channels used to share it.
And it took the lead in analyzing the impact of this information to guide future communications. In all these roles, the communications team had to find ways to convey large volumes of constantly changing information in a manner that did not overload their audiences, who are already being barraged with information from multiple external sources.
In less than 14 days, our communications team helped mobilize over 4,300 students and 500 faculty and staff to pivot from normal operations to virtually 100% distance learning and remote working. How did we do it? By combining incredibly committed teams, strong executive leadership, effective processes, and the Poppulo internal communications platform.

— Karmon Runquist, Director of Web & Digital Communications, Wentworth Institute of Technology
The Solution
The Wentworth Internal Communications team worked closely with the COVID-19 Campus Working Group and the President's office to source all information for their communications. The team already used Poppulo for internal communications and had an existing process in place for content contribution and dissemination, which they adapted for communications around COVID-19. That process leveraged Poppulo's scheduling capabilities to organize the communication schedules of multiple teams and consolidate content into manageable numbers of communications.
The team used smart targeting to personalize content for each individual recipient based on personnel data. In addition to basic information such as role (student, faculty, administrative staff), the team had access to more detailed data. For students this included class affiliation (e.g. freshman, sophomore, etc), selected major, class schedules, and more. For faculty, targeting included college and department affiliations.
This personalization allowed the team to adopt a "less is more" approach to their communications: delivering just the information that was relevant to each individual at just the right time. This allowed them avoid "spray and pray" communications that reduce the engagement with – and impact of – the materials being communicated.
The team used Poppulo's advanced analytics to understand and improve the effectiveness of their communications. Messaging language and tone were tested to identify the most impactful wording. Engagement rates helped guide a balance between critical messages and positive stories to raise campus morale.
The Results
The combination of comprehensive information, personalized content and support from the University's leadership successfully positioned the team's campus newsletter as the one source of truth for any communications concerning COVID-19. This gave students, faculty and staff greater confidence that the university was prepared to effectively manage the situation however it unfolded. This was seen in the increased open rates for communications during this time. Open rates for COVID-19 communications were 15% above normal open rates, and communications from the university President were 57% greater.
At a time where everybody was stretched, the communications team saved significant time and effort by being smart about organizing the efforts of multiple communicators and targeting content for maximum relevance. The University President took advantage of the targeting capabilities to quickly craft inspiring messages to students, faculty and staff that were unique to their situation.
The combination of comprehensive information, personalized content and support from the University's leadership helped improve open rates 15% above normal for COVID-19 communications and 57% for communications from our President.

— Karmon Runquist, Director of Web & Digital Communications, Wentworth Institute of Technology
Top Takeaways
Karmon Runquist identified three key takeaways that underlay Wentworth's success in effectively communicating the changes to students, faculty and staff.
Make sure your communications infrastructure is in place before you need it for a crisis! By the time the crisis hits, it's too late! Because Wentworth audiences were familiar with receiving messages from the Poppulo platform they trusted it as the single source of truth for COVID-19 information. And having the system in place lets the comms team move quickly – delivering effective messages immediately.
Target your messages as much as your infrastructure will allow. Don't fall back on blasting emails when engagement with communications is so critical. Insuring your content is relevant for each audience greatly improves the likelihood of getting the behaviors you want from each person. Poppulo made this easy to do, and the results proved the value.
Be transparent. When it comes to leadership comms, Wentworth's President made it clear that the Institute understood their concerns and was working on them. That generated tremendous credibility.
Make sure your communications infrastructure is in place before you need it for a crisis! By the time the crisis hits, it's too late!

— Karmon Runquist, Director of Web & Digital Communications, Wentworth Institute of Technology