Customer Story
Digital Signage is a Key Component at the University of Calgary
Streamlining student communications.
↓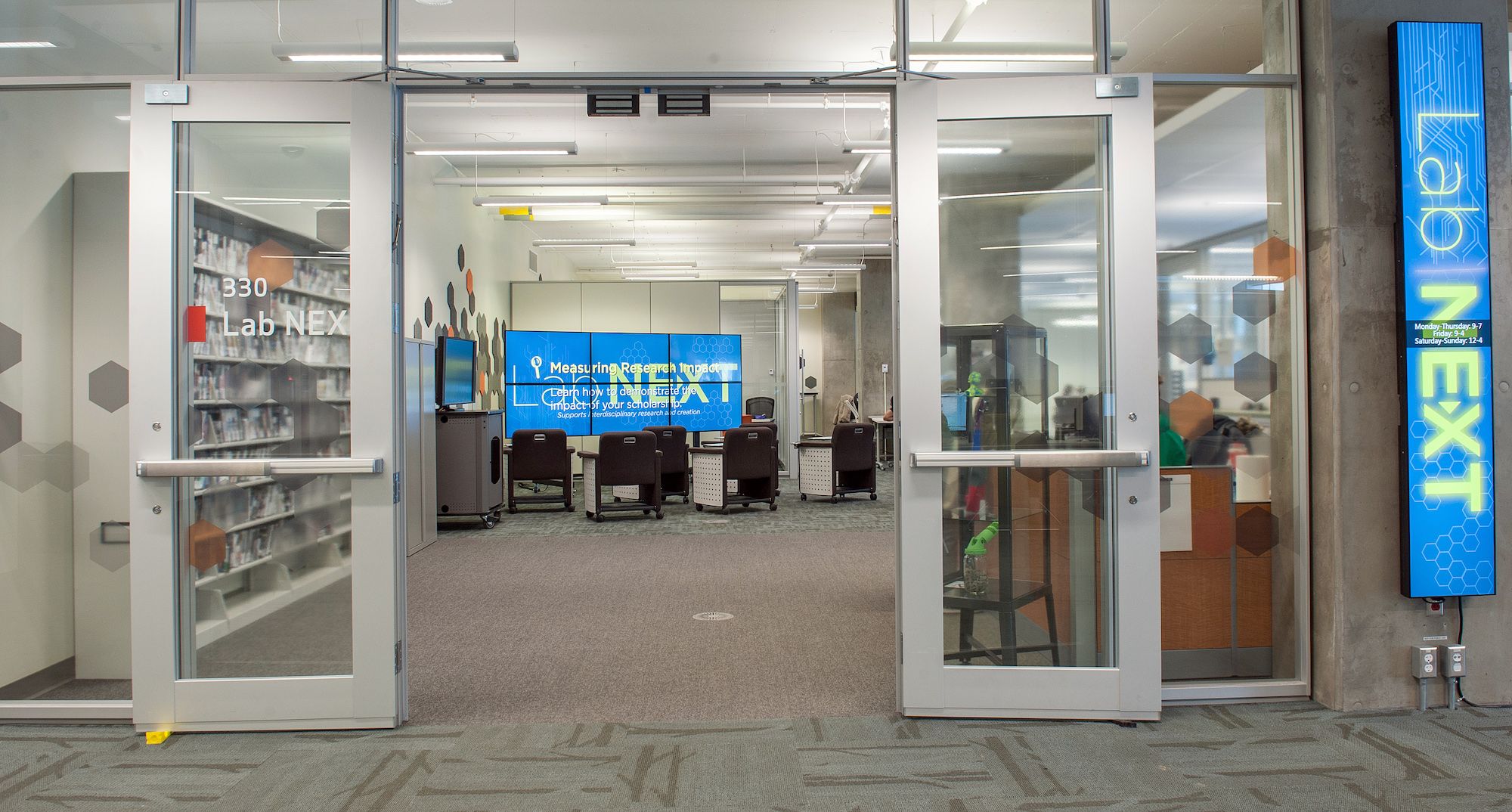 In addition to more than 600,000 books, the University of Calgary's six-story, 265,000-square-foot Taylor Family Digital Library (TFDL) houses an art gallery, a student success center, research facilities, and more, all using the most advanced technology available.
Introduction
Digital signage plays a crucial role in how students, visitors, faculty, and staff experience the TFDL. However, while the library already had screens in place, its various digital signage software platforms were making it difficult to manage the large network and optimize every display. In 2015 the university transitioned to Poppulo, bringing every kiosk and video wall within the TFDL under one flexible content management platform.
The Challenge:
University libraries are considered the heart and soul of any campus, and they continue to evolve as technology advances.
Integrated with cutting-edge digital elements and designed to accommodate new technologies as they become available, the TFDL was built continuously support the campus community well into the future. However, after discovering that its multiple legacy digital signage software platforms couldn't deliver the flexibility and functionality necessary to power its video walls and wayfinding stations, the Libraries and Cultural Resources department began searching for a single signage platform. The university sought a platform with powerful wayfinding capabilities, built-in integrations, the ability to show real-time space and computer availability, plus support unique, modular video wall configurations.
The Solution:
By consolidating the majority of its digital signage applications under Poppulo's platform, the TFDL was able to streamline its digital communications efforts and provide localized, relevant information on each of its screens.
Using Poppulo's software, the TFDL team created a comprehensive interactive directory that includes bus schedules, computer availability, an up-to-date event calendar and wayfinding capabilities.
The library is now able to support unique video wall configurations, even displaying a giant Tetris game created by the Computer Sciences faculty on a 17ft tall modular video wall, advancing the TFDL's reputation for innovative technological implementations.
The Results
The Taylor Family Digital Library's 35 kiosks, five media walls, and 84 interactive meeting rooms now run on Poppulo's software.
The University of Calgary has been streamlining content management and enhancing the library's digital communications capabilities ever since.