Customer Story
MGM Resorts International Cashes in With Visual Communications
Driving additional revenue with digital signage
↓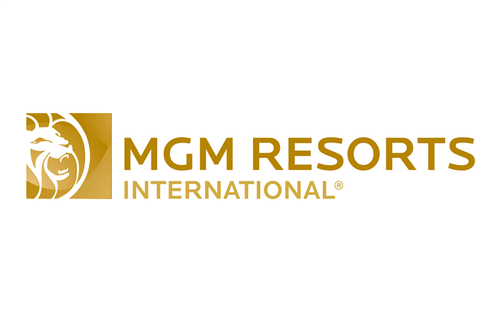 Introduction
The MGM enterprise includes over 42,000 hotel rooms, 350 food and beverage venues, 450 Retail outlets, 3 million square feet of convention space, 1.5 million square feet of casino floor, plus multiple showrooms and arenas. Their venues are all digitally integrated using the Poppulo Harmony platform.
Las Vegas is known for its devotion to spectacle. With so many things vying for each guest's attention, MGM Resorts International turned to (Poppulo)'s Visual Communications software in 2008 in order to break through the clutter and deliver engaging information to their target audiences. With over 2,000 screens displaying a variety of interactive, dynamic, and static content, MGM Resorts International is using digital signage to engage their casino and resort guests and drive revenue throughout their enterprise.
The Challenge:
With various integral data systems supporting MGM Resorts International's enterprise, the company needed to integrate feeds from property management systems, point of sale systems, catering, social media platforms and large repositories of media content.
Once integrated, the executive wanted to leverage that information on screens to increase revenue and save money across every property in their portfolio. They also sought a better way to communicate to employees at each site. While MGM Resorts International had no interest in standardizing the look of their signage, they did want to ensure that the functionality of their screens was uniform across each location. Finally, they wanted unencumbered flexibility to scale their network as the business grew and they needed reporting capabilities that could prove ROI.
The Solution:
MGM Resorts International controls over 2,000 displays on the Las Vegas Strip using the Poppulo platform. All of the major data feeds are integrated into Poppulo's system, ensuring that relevant, real-time information appears on the right screens at the right times.
Additionally, branding elements can be customized by venue, but all of the interactive displays share the same functionality, ensuring a consistent guest experience regardless of property.
The MGM Resorts International team can easily target specific properties, or even specific screens with dynamic content, promotions or advertisements. This flexibility allows the team to adjust their messaging to drive results on the micro and macro levels. The organization also has over 200 screens dedicated to employee engagement, providing effortless communication to a massive workforce. Organizational updates, event announcements, and even site-specific information can be easily disseminated.
The Results
The ROI on the company's Visual Communications is astounding. During a 10-day ticket promotion for a show, they leveraged casino floor signs at one location and sold over 1,000 tickets.
In their lounge areas, interactive tablets were used to promote drink and snack menus. This strategy increased sales by 37%. They implemented dynamic pricing in other food and beverage outlets and saw incremental savings of $100,000 a month due to the reduction in menu printing costs. Finally, using their employee-focused screens, MGM Resorts International was able to decrease turnover and increase employee engagement, a historically difficult task in their industry.