Customer Story
The Fan Experience is Heating up Inside AmericanAirlines Arena
Enhancing the visitor experience
↓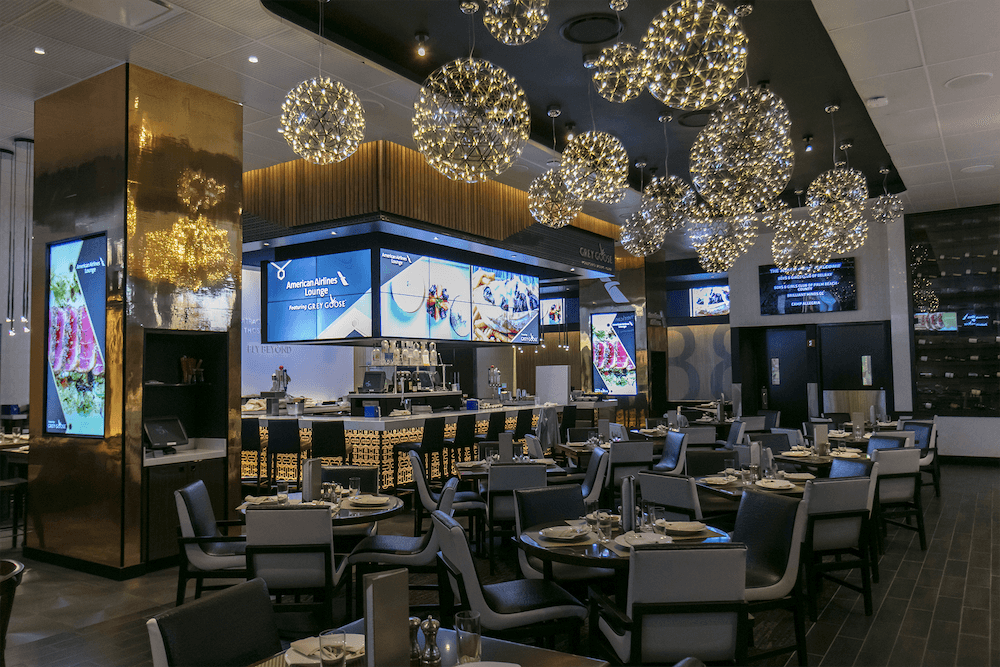 The Challenge:
The arena sought a Visual Communications platform that could be trusted to deliver content to every endpoint, facilitate its advertising goals and advance its reputation for providing a leading fan experience.
The complex required a flexible, easily managed solution that possessed screen syncing capabilities, provided dynamic scheduling functionality, had the ability to automatically trigger content and was powerful enough to deploy unique content to screens at multiple locations. The arena also needed a solution with robust reporting tools.
The Solution:
After researching multiple digital signage providers, the arena's fiery professional basketball team selected the (Poppulo) platform and began rapidly transitioning to the new software. The conversion was handled efficiently, leaving all 265 screens operational within 10 days.
Today, the arena's menu boards, directional wayfinding, large-scale video walls and more are all powered by the (Poppulo) platform.
Each AmericanAirlines Lounge featuring Grey Goose has more than 50 screens, all frame-by-frame synced, maximizing impact and creating an immersive experience.
The XFINITY East Plaza boasts a 16' x 9' LED video wall and five 360-degree NanoLumens cylindrical screens to help bring the famous Miami nightlife to the home team's fans and event attendees.
The Results
(Poppulo)'s enterprise Visual Communications solution is exceeding AmericanAirlines Arena's expectations.
The intuitive interface and robust customization features make it easy to manage hundreds of endpoints that deliver a variety of information to basketball fans and event attendees.