Healthcare Communications
Solutions
Inform and connect your patients, guests, and staff.
Key Benefits of Medical Communications
Healthcare facilities are complex environments requiring multiple comms channels. Here are the benefits of implementing an omnichannel comms platform:
Improve Navigation in Your Facility
Provide access to interactive, dynamic, and static hospital wayfinding applications to improve how patients, staff, and visitors navigate your space.
Engage & Retain Frontline Employees
Leverage multiple communications channels to celebrate achievements and milestones, recognize top performers, and foster a sense of belonging.
Leverage Multiple Comms Channels
Engage and inform each of your target audiences with multiple content types on multiple channels through a single communications experience platform.
Emergency Messaging Capabilities
Integrate with your existing emergency alert system to automatically deploy relevant safety content to every screen in your healthcare system.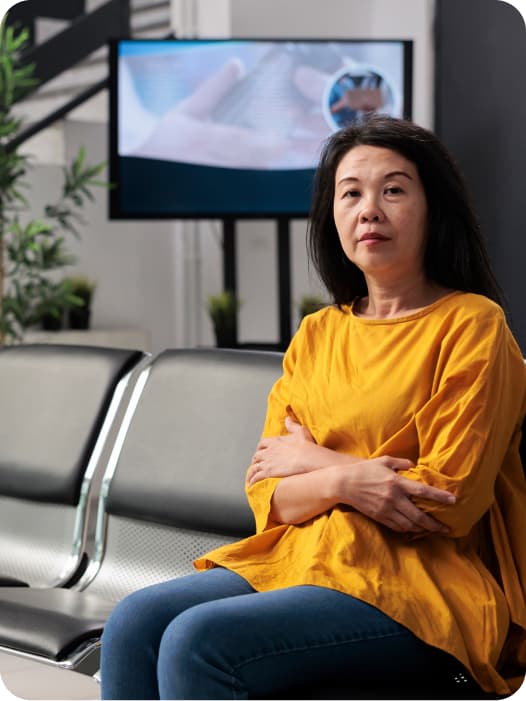 35+ million
Employees Reached
47
of Fortune 100 Companies
500,000+
Digital Signs Powered
50 million
Messages/Week
Improve the On-site Experience
In today's connected world, people expect a personalized and engaging experience everywhere they go—and healthcare digital signage can make that a reality.
Provide patients with real-time info

Offer access to contactless navigation

Improve the waiting room experience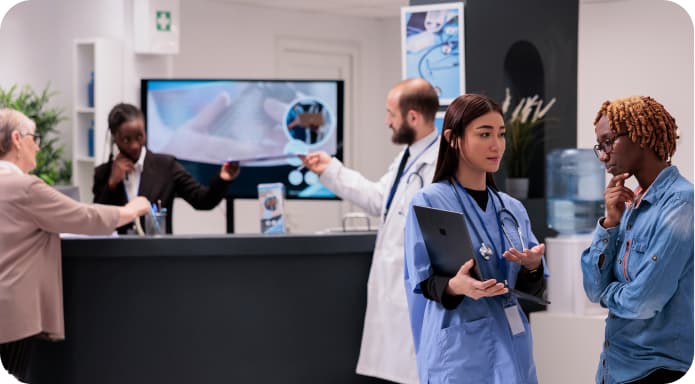 Connect With On-the-Go Employees
Employees today want instant access to need-to-know information at their fingertips. Keep on-the-go workers in the loop on the latest information.
Push notifications to drive engagement

Tailor feeds to employee interests

Track key engagement metrics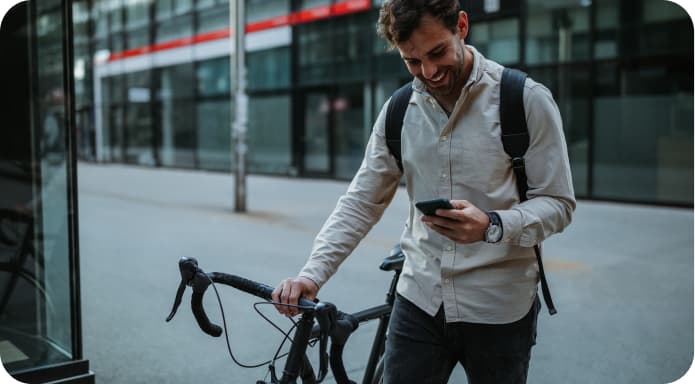 Leverage Your Intranet
Employees turn to a variety of channels to get key information. Ensure that all workers have access to a single source of truth by pushing messages to the company Intranet.
Dynamically update key information

Embed personalized communications

24/7 support on your side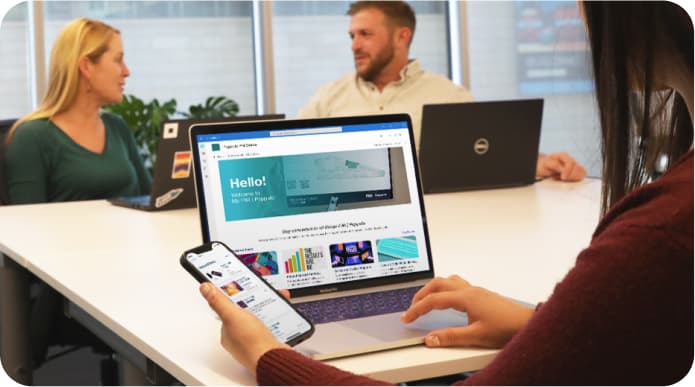 See More of What Poppulo Has to Offer
Use Cases for Healthcare Communications
Omnichannel health communications can streamline multiple aspects of the employee and patient experience—check out the top use cases below.
Patient Comms
For many, the most stressful part of a medical appointment is the wait. Create a calming atmosphere and relay important information to improve the patient experience.
Wayfinding & Directories
Today, people want intuitive access to directions. With static, dynamic, and interactive solutions, wayfinding signage is an easy way to help everyone navigate your facility.
Crisis Comms
Automatically deploy safety content to every screen, employee mobile device, and other comms channels in your space, ensuring that your critical messages have a broader reach.
See what the Harmony platform can do for your organization.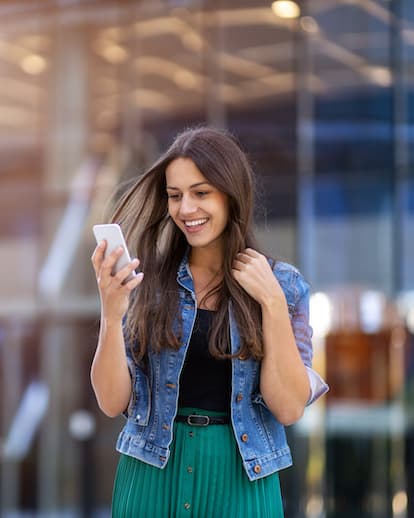 Communicating with Frontline Staff
In the rapidly changing healthcare world, employee communications is a complex undertaking. Download our whitepaper to learn how to overcome the top IC obstacles that healthcare companies face.