Leadership
Communications
Transparent leadership builds stronger teams.
Transparent Leadership Starts with Effective Comms
The Poppulo Harmony platform enables leaders to create the clarity their teams need to be inspired, understand their mission, and deliver on goals.
Build Alignment Around Company Goals
Clearly communicate your strategy with campaigns that are dynamically personalized, so each employee only receives information that's relevant to them.
Enable All Your Leaders to Be More Effective Communicators
The Harmony platform gives you the right governance, branding, and analytics tools to orchestrate enterprise-wide messaging that resonates with your teams.
Make Your Messages Resonate
The Harmony platform gives you the tools to tailor content to individuals, get real-time feedback about engagement, and quickly adapt your comms strategy.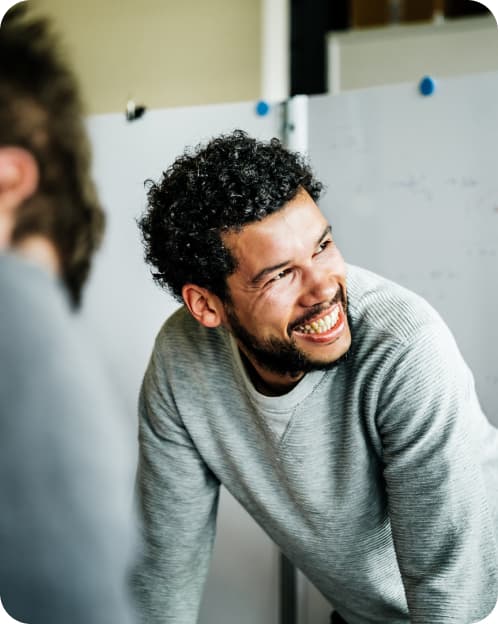 35+ million
Employees Reached
47
of Fortune 100 Companies
500,000+
Digital Signs Powered
50 million
Messages/Week
Reach All Employees
Whether your employees are on the frontline, hybrid, in the office, or somewhere in between, Harmony helps you reach them where and when they prefer to receive communications.
Omnichannel publishing

Automated language translation

Reach deskless workers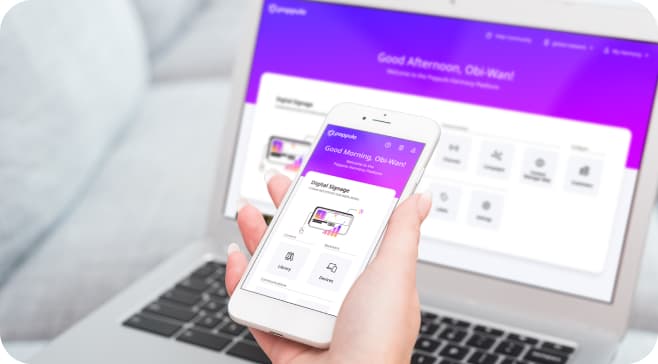 Create Clarity
Cut through the noise of competing communications to keep each of your teams focused on what matters. Easily orchestrate comms so your communications team can focus on what's important—the message.
Governance for complex global teams

Powerful targeting and personalization

Branding and localization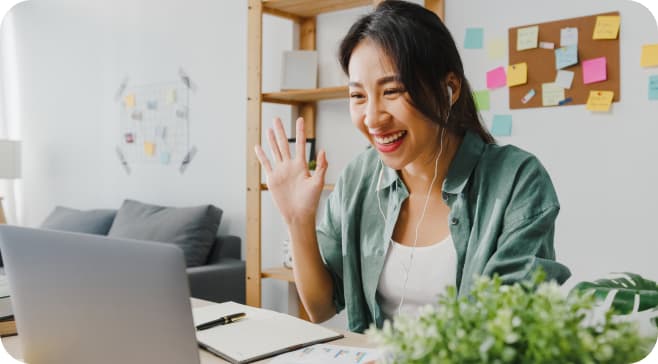 Measure Engagement
Comms without data is just noise. Know what's resonating with your teams and what needs attention with rich analytics.
Track performance across channels

Test and optimize your communications

Make data-driven decisions about your comms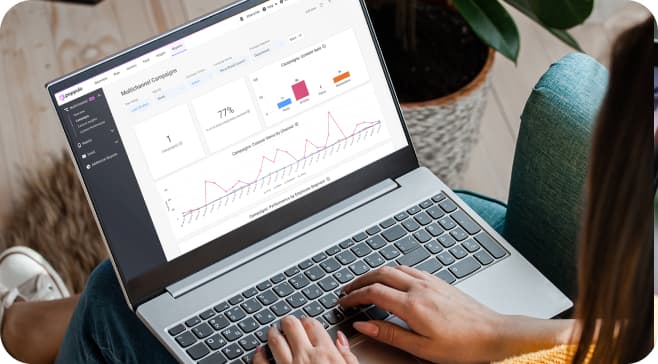 See More of What Poppulo Has to Offer
Related Industries
Manufacturing
Reach manufacturing workers to drive productivity, reduce recordable incidents, and engage your deskless workforce wherever they are.
Financial Services
Differentiate yourself. Digital signage creates an elevated in-branch and corporate HQ experience. Share ads and promos with customers or important company, facility, and performance information with employees.
Technology
Scalable digital signage software that grows as fast as your business. Utilize Harmony's purpose-built software across your enterprise to increase engagement, visualize your progress toward KPIs, and improve the on-site employee experience.
There isn't a platform or service more reliable than Poppulo.
John W, Internal Communications and Engagement Executive
See what the Harmony platform can do to make your leadership communications more impactful.
Ready to re-energize your employees? Let's talk.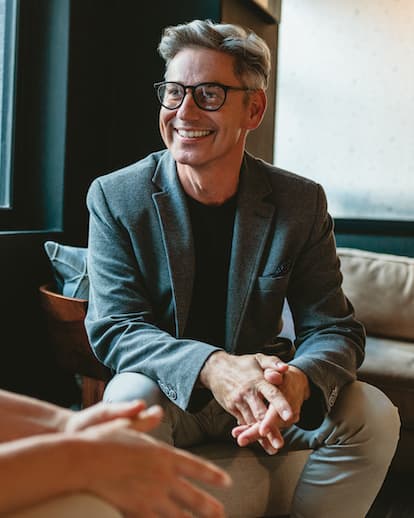 Ultimate Guide: Employee Retention
Employee retention has become a major battle for most organizations. Find out how you can seize the opportunity to reframe your employee communications to retain and attract talent.