Customer Story
BDO Challenging existing channels with a new way of working
BDO
↓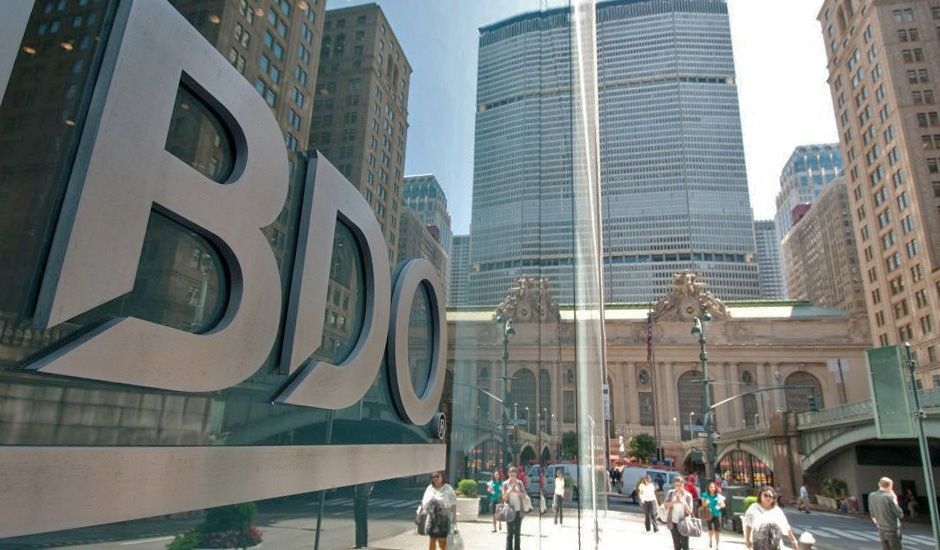 About the organization
BDO LLP is a partnership of accountants and business advisers. With offices throughout the UK, the firm offers auditing, tax and advisory services to fast-growth, ambitious organizations in the private and public sectors.
Industry
Professional Services/Consultancy
The Challenge
Nazia Nathu is the Internal Communications (IC) Manager at BDO. Joining the team back in September 2017, Nazia was tasked with leading the communications plan for all the support functions and to increase engagement with their programs. Starting to work with the likes of HR, IT etc. Nazia was keen to share important firm-wide updates and messages in an engaging way that resonated with the reader.
Before Poppulo, the IC team's two main channels of communication were the Intranet and Yammer, an internal social media tool. "Having worked with Poppulo in my previous role, I was keen to get the tool implemented within BDO. I knew how much of a difference it would make not only to the look and feel of the messages we were sending out but also to be able to measure the effectiveness of the campaigns we were working on."
The Solution
With Poppulo in use, Nazia and the team can now:
Elevate IC: When we send newsletters out, they have an elevated look and feel and are completely BDO-branded so employees know it's authentic. Being able to personalise and make each communication different has made a difference.
Target content: Previously we'd be sending out multiple newsletters to target different audiences, Poppulo has allowed us to work more efficiently and send the one communication but targeted to deliver the right message to the right people.
Measure the effectiveness: We're able to measure and analyze the data that we get from using the tool. With the analysis, we're able to put together even more comprehensive reports to senior stakeholders and further prove the importance and investment in IC. Having done an initial six month 'check-up' with our Poppulo Account Manager, we know that we're ahead of the benchmark with our open and click through rates and long may this continue!
Key Takeaways
All-in-one tool: "I just knew that Poppulo was a missing part of the communications jigsaw at BDO – with it, we're just that much better!"
Slick and versatile – a one-stop shop for successful Comms: "Poppulo has not only made creating communications a lot more simplistic with a better end result, it has also opened us up to an array of possibilities for how we can continue improving our Comms approach."
Seeing the success of Poppulo in our firm has been impressive: "We know email is the way that many like to communicate. Now that Poppulo is in place, we can understand our audiences better and tailor the way we engage with them. We are still at the early stages of our journey, and hope we can carry on building on this success."
Poppulo is now a must-have in our comms toolkit to create communications that people enjoy, rather than endure.

Nicola Lally, Director of Communications, BDO