Customer Story
How Valley Health successfully launched an internal mobile app
Valley Health
↓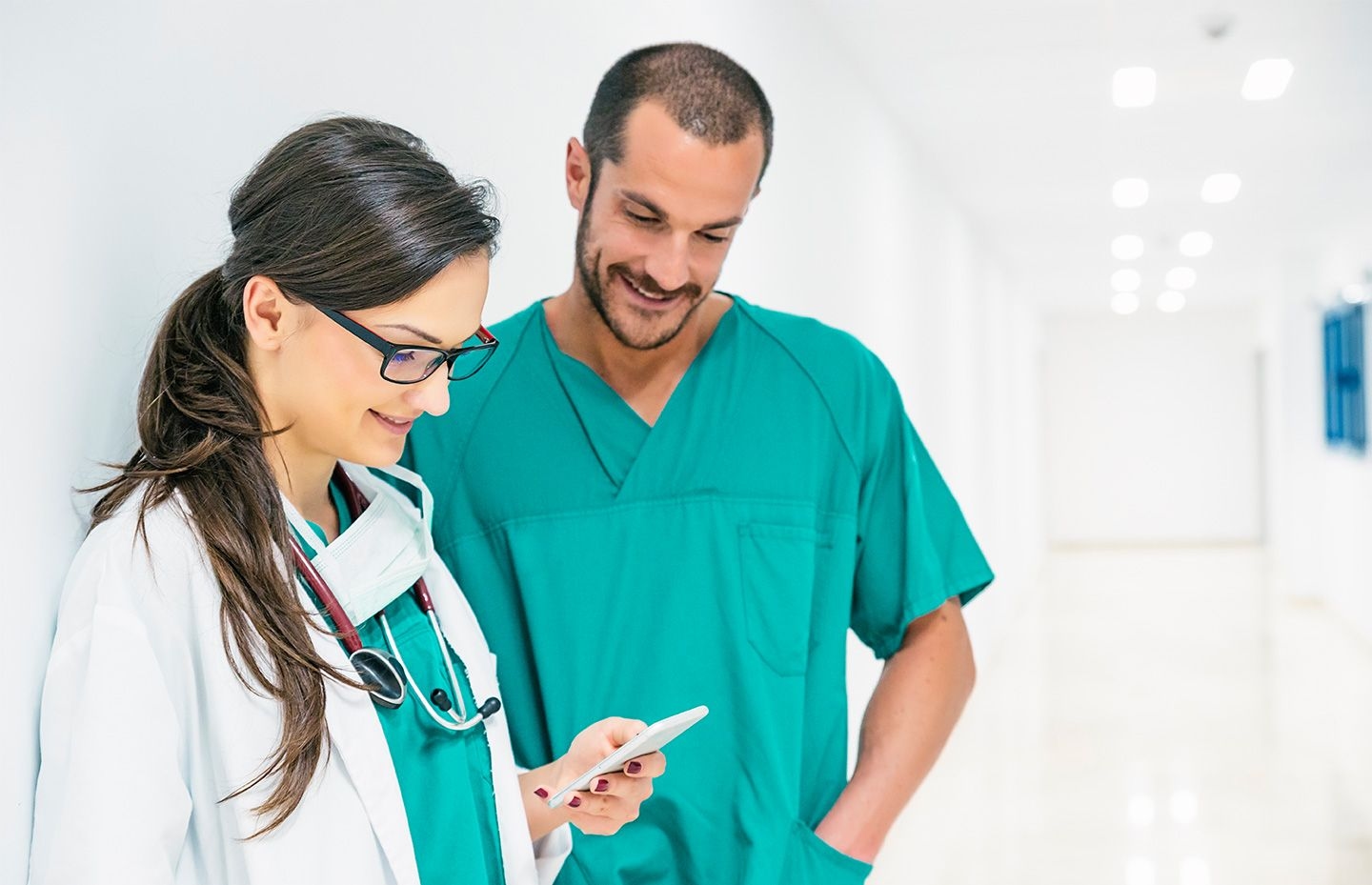 About the organization
Valley Health, a not-for-profit health system of hospitals, urgent cares, and physician practices, successfully launched an internal mobile app to keep frontline and back office employees informed, engaged, and connected. Here's how they did it.
The challenge
Megan Ferrell and Kathleen Devlin head up internal communications for Valley Health, a system of hospitals, urgent cares, and physician practices, based in West Virginia, Maryland, and Virginia. Communicating with the team has long been a priority– in 2016, the team began sending a weekly email newsletter powered by Poppulo. This newsletter covers the need to know information, upcoming events, employee spotlights, helpful resources and more.
Although the newsletter was widely read, many clinical staff members don't have regular access to email-based communications from a computer during working hours. Because of this, much of the team was missing out on internal updates.
So many of our employees are clinical or support staff. They do a wonderful job caring for patients, but they don't have time to check their email several times throughout the day. As a result, they weren't hearing from us.

— Megan Ferrell
The Valley Health communications team was intent on finding a solution. The goal? To reach those who prefer mobile as a communications channel.
They knew an employee mobile app would keep their employees informed, but they needed to make sure it was secure. They also needed to make employees aware of the app once it was launched. Finally, the app needed to be valuable to employees so that they'd be willing to download and use it.
The solution
The team at Valley Health looked at a few different solutions for a new mobile app. They chose Poppulo because they were already having a great experience with the platform.
I was already comfortable working inside the Poppulo dashboard to write our weekly email newsletter, so the process of rolling email content over into a mobile post saved time and simplified production.
To launch the new channel, the team at Poppulo reviewed Valley Health's brand standards and proposed a design. Once the app was built, Megan and Kathleen recruited 60 volunteers for a month-long pilot phase to refine the app and develop longer term champions.
Feedback was collected to ensure that the app was as valuable as possible and quickly became a key part of the process. For example, the first suggestion from clinicians was to add access to Shift Wizard, a platform that manages work schedules.
The Poppulo team was great at working with us to take feedback into consideration, edit the app accordingly, and get the it ready to launch.

— Megan Ferrell
The results
The app was launched at the end of 2019, so the team chose to roll it out in a themed campaign called 'Appy New Year'. Leaders were introduced to the app during a monthly meeting, which included time to download and begin using the app. Human Resources leaders joined members of the communication team for download events held at each of Valley Health's six hospitals.
Caregivers had time to stop by during their lunch break and take advantage of pop socket giveaways, appetizers and in-person help downloading the app. The communications team hoped that 1K people would download the app within the first six months. This goal was reached and surpassed by February. Thanks to Poppulo, Valley Health now has a mobile app with news that makes it easy for anyone to access information from the organization.
Easy access to information via mobile: With the new mobile app, the staff at Valley Health now has access to daily news, which keeps everyone in the loop and increases engagement.
Security that provides peace of mind: The new mobile app is secure, so the team doesn't have to worry about vulnerabilities and security risks.
Seamless integration with existing IC: The mobile app is built with Poppulo, which is the internal communications platform Valley Health uses. Keeping everything in one platform streamlines the communications flow.
Connecting employee groups during the COVID-19 pandemic: The Poppulo mobile app had an unexpected benefit during Valley Health's response to COVID-19. It became another outlet to receive the latest updates, ensuring all were informed and knowledgeable about what was happening and how Valley Health was responding as the situation changed.