Customer Story
Booz Allen Hamilton transforms email into a key driver of employee engagement
Booz Allen Hamilton
↓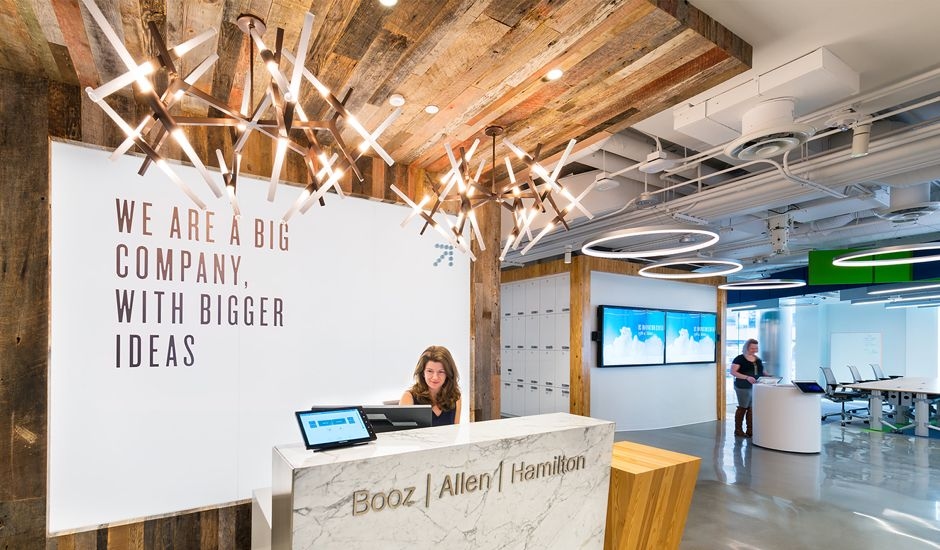 The Challenge
Booz Allen Hamilton's internal communications team realized they had a problem with information overload.
They were sending increasing numbers of emails – the company's preferred channel for internal communication – but employees were becoming increasingly frustrated.
They felt overwhelmed with uncoordinated communications from multiple sources that lacked relevance to their individual roles and were not easily understood.
Unable to tell what was important, what mattered, or what actions were required, employees increasingly treated the emails like spam and ignored them.
There was little or no communication governance around who could send what and when, and the email overwhelm for employees came from multiple business units and leaders.
80% of employees surveyed said they preferred to receive internal communications by email – but only if they were targeted, prioritized and actionable.
So, how did this highly respected and successful international company shift employee communications from wild-west overload to an integrated and highly effective essential function in a leading global organization?
The Solution
Booz Allen Hamilton approached the situation like they would a consulting assignment for a client. They appointed a seasoned consultant, Donald Jones, to lead the transformation of their internal comms function.
He and his team surveyed key audiences and developed an employee-centric strategy built around a suite of technology, governance, coordination, and training. Their route to achieving it was by switching to an enterprise-grade technology platform purpose-built for employee communications with the capability of:
Delivering key insights into content performance and audience preference.
Improving content relevance based on employee preference and roles within the company.
Segmenting and targeting employee audiences with content tailored to role, location, business unit, geography etc.
Significantly reducing the volume of email communications by better coordination between communicators.
Poppulo has helped us transform the email channel into a measurable key driver of employee engagement.

— Donald Jones, Booz Allen Hamilton
The Results
From previously being frustrated and switched off by Booz Allen Hamilton's internal comms, the latest Employee Communications Survey underlines the transformation that has been achieved, with a 93% employee satisfaction rating.
Within the first year of using Poppulo, email open rates went from 30% to 79%, with the weekly company newsletter increasing from 54 to 70%+, and targeted emails going from 60-80% to 80%+.
There has been cross-departmental success in distributing organizational awareness around topics such as diversity and inclusion, L&D, software updates.
Communications consistency across the enterprise has improved significantly as a result of having more than 100 communicators being trained to use Poppulo.
Top Takeaways
Governance, control, and the relevance of internal communications have been transformed as a result of the strategic refocusing to employee-centric comms and the introduction of Poppulo.
By being able to manage all communications on one platform, the internal communications team has dashboard oversight across communications sent throughout the organization. The can now control and manage access to large distribution lists, preventing email overload and delivering a better employee experience.
Organizations that have a complex structure could benefit from Poppulo's approach and technology. They've played a key role in the evolution of our internal communications over the last couple of years.

— Donald Jones, Booz Allen Hamilton