Customer Story
Gilead leads the way with successful DE&I implementation
How the ability to create personalized connection in global communications through Poppulo's omnichannel platform was key to DE&I success.
↓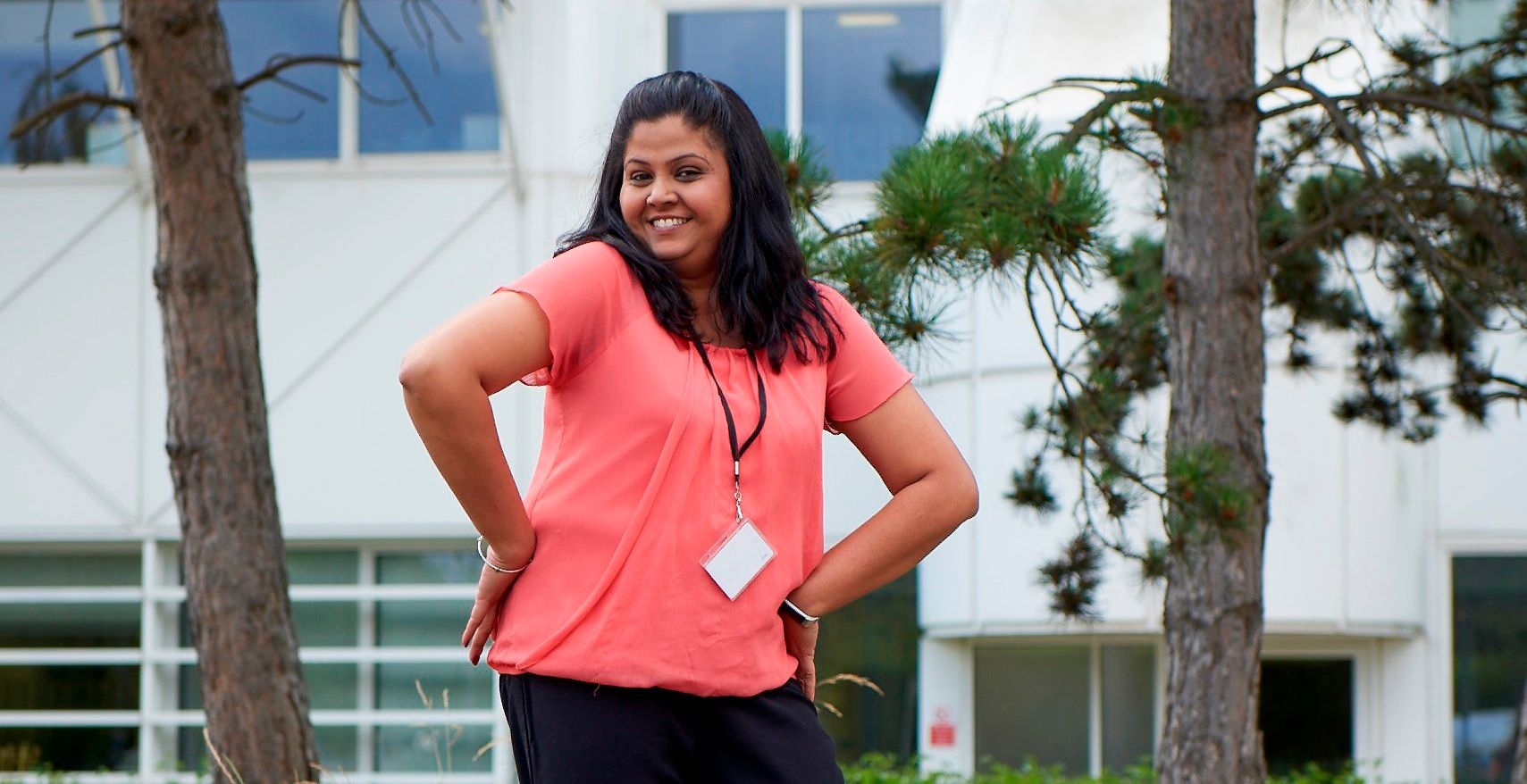 About the organization
Gilead Sciences, Inc. is a research-based biopharmaceutical company that discovers, develops and commercializes innovative medicines in areas of unmet medical need. The company strives to transform and simplify care for people with life-threatening illnesses around the world.
THE CHALLENGE: GOING INTERNATIONAL WHILE KEEPING IT PERSONAL
When Gilead Sciences made inclusion a core company value, it took its DE&I program to a whole new level. The mission was to create and foster a work environment  – around the world – where differences are valued and all people are involved, respected and connected. 
Implementing that goal would require taking a holistic communications approach that would work on an international scale while also keeping it local, even personal.
From the get-go, Gilead's Public Affairs and I&D Teams worked together with the Employee Resource Groups on the new DE&I communications plan. Nishma Patel, Senior Specialist in International Public Affairs at Gilead, in her role as communications lead for the Australia, Canada, Europe (ACE) region, leveraged Poppulo's omnichannel platform to make it happen. 
She explains, "Our definition of diversity encompasses diversity of thought, diversity of background, ethnicity, religion, sexuality… in short, what makes you, you.  Inclusion was then defined as bringing all of this together. We needed a way to put this value into action. Poppulo provided it."
THE SOLUTION:
The Poppulo omnichannel platform gave the DE&I Team the capability to handle communications differently in each country while still maintaining overall governance and the ability to scale.
For example, the Gilead PRIDE Alliance had its own account and controlled all the LGBTQ communications worldwide. This account featured employee stories and personal messages from the leaders in all its PRIDE newsletters. People took comfort from the newsletters because it showed them it's normal to be LGBTQ. 
It even encouraged people to come out at work. Patel says:
"The ability to reach thousands of people through Poppulo is brilliant. All of our collateral – the videos, Vimeos, Youtubes are presented beautifully in Poppulo.
"The consistent and streamlined way in which we could tell people's stories via the Poppulo newsletter made a huge  difference. The fact that everything was in one place was very valuable.  We were able to roll out awareness training sessions online for people to become advocates for LGBT inclusion and for allies as well, to understand the stigmas around LGBTQ. "
"The result was that the LGBTQ employees no longer felt different," she said.
Poppulo made it easy for Gilead to measure tangible progress around DE&I. Using Poppulo's metrics, the Team demonstrated the value of its communications to leadership. Open and click-through rates identified how much an issue was resonating. 
Leaders got actual statistics and benchmarks to measure progress. Poppulo CSMs provided insights into benchmarking data from other pharmaceutical companies; these industry averages on click and open rates brought the 'outside-in' and helped create more improved and tailored messaging.
THE RESULTS: Communications that are driving DE&I at Scale
Effective communications is enabling Gilead to create an inclusive work environment internationally, where everyone can bring their true selves to work. By making it possible for employees to share their stories in every location and providing the resources so that all employees feel safe and protected everywhere, the company is making DE&I relevant to everyone. 
Today, Gilead publicly supports DE&I special events around the world and works with local governments to create change and foster DE&I.
Gilead recently conducted a series of short DE&I surveys to get feedback on employee sentiment around the world. In Switzerland, employees noted the lack of women at a senior level. In response Gilead has increased by +20% the number of  Women in the Swiss Leadership Team and by +10% in the whole affiliate.
As a result of their efforts, Gilead Switzerland has been granted the Swiss LGBTI label for demonstrating special efforts on DE&I, especially for the LGBTI Community.
Externally, Gilead funds organizations to bring down barriers in countries where being LGBTQ is illegal. A point person on the ground looks after employees, answers questions and gives advice.
Gilead has leveraged the unique functionality of Poppulo to communicate its DE&I programs on a global scale, closing the gender gap that previously existed.
Poppulo enables the PRIDE Alliance to easily keep in touch with employees working at home. The most recent campaign focused on the glimmer of hope about being able to meet in person again and rolled out various collateral levels available for all employees to download, including PRIDE t-shirt designs, zoom backgrounds, face masks, fans for the heat and more.
Gilead continues to increase diversity in leadership with more black men moving into leadership positions. Post George Floyd, Gilead introduced an Advancing Black Equity Strategy and created a Black Equity Position at a VP level. Today, a black man who identifies as gay, holds the position and works with the CEO on DE&I.
"We face the unique challenge of global communicators of implementing DE&I programs at scale. Yet DE&I is personal; it's about hearing, understanding, and acknowledging individuals' experiences. Through Poppulo, you can speak to the employees' range of experiences and situations when communicating on a global scale."