Customer Story
Island Resort & Casino: The Benefits of Consolidating Digital Signage Platforms
Saving time with a consolidated signage platform
↓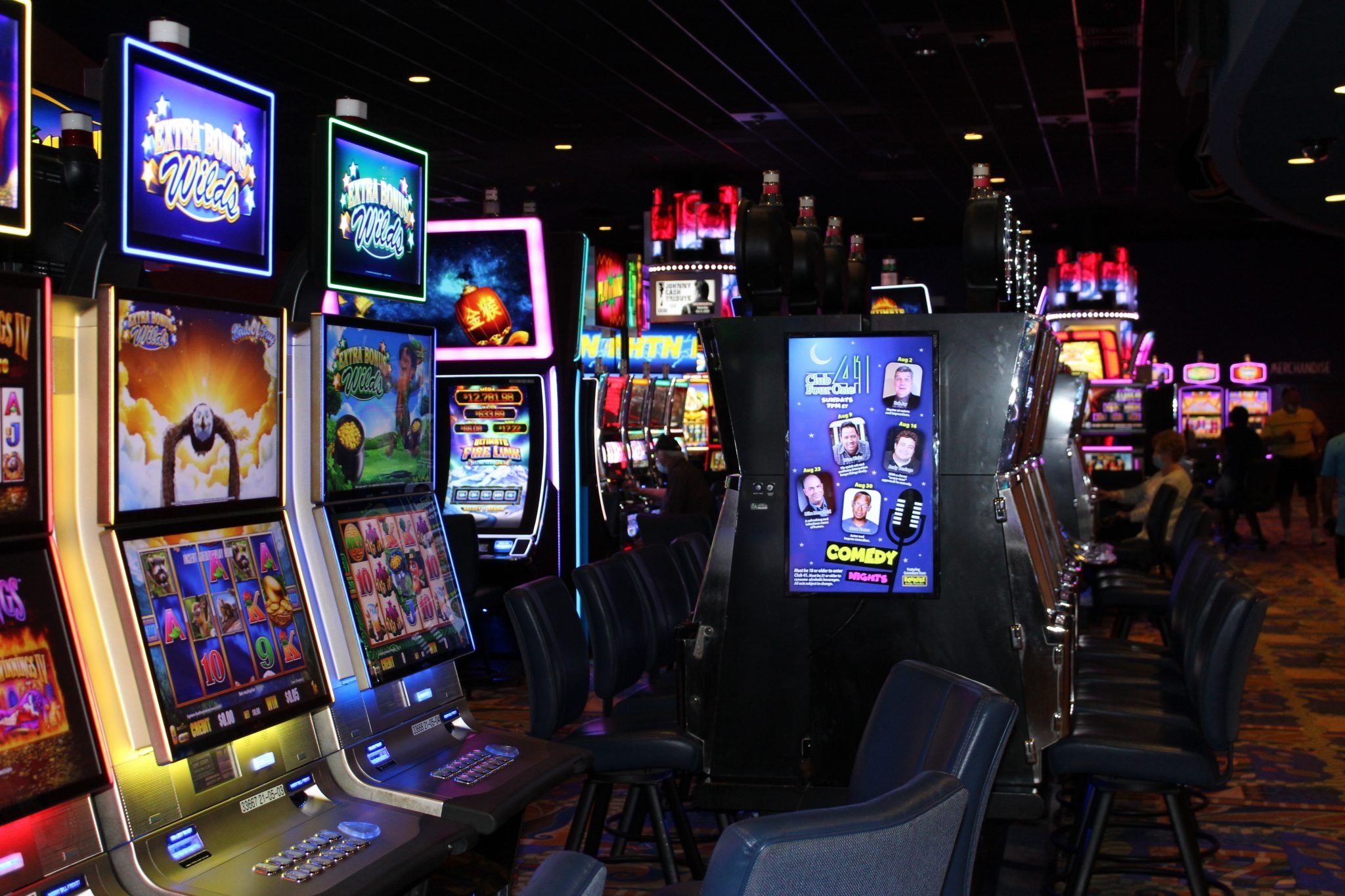 As one of the largest golf, casino, and entertainment destinations in the Midwest, Island Resort & Casino is known for its dedication to the guest experience, as well as its entertainment and recreation offerings.
Introduction
What started as a community bingo hall over 40 years ago has expanded to a 400,000+ square foot property with over 300 hotel guest rooms, 1,200 slots and traditional table games, and multiple food and beverage outlets. For 6+ years, the casino has relied on its digital signage network to engage with guests, advertise events and promote onsite amenities, yet it used multiple vendors, creating unnecessary challenges.
The Challenge:
Island Resort & Casino was using several digital signage systems for the casino floor, food and beverage outlets, and virtual concierge kiosks. The use of multiple digital signage systems made it challenging to keep content up to date, required communications staff to have significant technical knowledge about multiple platforms, and increased the platform management burden when challenges arose.
By leveraging multiple signage systems, the Island Resort & Casino spent more time switching between platforms and dealing with different content update processes, making it time-consuming to maintain consistent messaging across its property. Even more inefficient than the update processes involved, the casino staff had to walk the floor to ensure the updates deployed correctly, a highly unscalable solution. Additionally, when technical difficulties emerged, the support from each platform was inconsistent, varied, and often lacking, leaving the casino in a position without a clear path forward. When it finally came time to add more devices and users, Island Resort & Casino ran into roadblocks, forcing the property to evaluate a single signage platform capable of supporting each of its digital signage use cases.
The Solution:
After selecting (Poppulo) to be the main digital signage provider for the property, Island Resort & Casino upgraded to FWI Cloud, further enhancing the property's digital signage management capabilities, simplifying the content contribution process, and reducing the burden of managing multiple platforms.
Island Resort & Casino initially chose (Poppulo) because out of all the platforms the property used, (Poppulo's) digital signage software was the only one powerful enough to support every use case the casino needed, as well as provide the flexibility to build new applications. Shortly after the selection process, the casino received a demo of FWI Cloud—a mobile-friendly content, device, and user management tool designed to further streamline the day-to-day administration of digital signage networks. After realizing that FWI Cloud provided intuitive access for multiple content contributors and network administrators, the casino upgraded.
The Results
After a short training session, the Island Resort & Casino is able to empower multiple departments to upload content—from either desktop computers or on the fly with a mobile device—and deploy to any of the property's content players with ease.
Additionally, the Device Management Module in FWI Cloud provides live screenshots of deployed content, allowing the casino to quickly see what content is playing, without needing to walk the floor to check each screen. As the Island Resort & Casino continues to expand its use of digital signage and maximize both the speed at which it can deploy content, as well as the value its overall signage network delivers, the property can now move forward with confidence, knowing it can not only build any application it needs, but also easily manage those applications once deployed.