Customer Story
Reducing Burnout at Nuance with an Integrated Approach to Employee Comms
After seeing a rise in employee burnout as a result of the pandemic, the Communications and Benefits teams at Nuance partnered to boost awareness around physical and mental wellness.
↓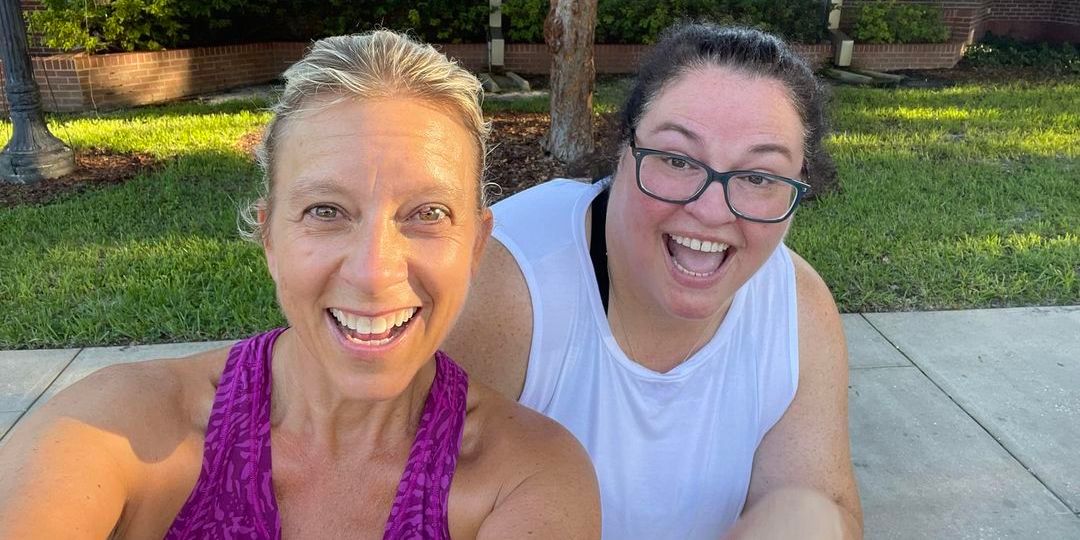 About the organization
Nuance is the pioneer in conversational AI innovations that bring intelligence to everyday work and life. The company delivers solutions across healthcare, financial services, telecommunications, retail, and government that understand, analyze and respond to human language, amplifying human intelligence.
THE CHALLENGE
In 2021, more than half of American workers reported experiencing burnout in the workplace—and that number continued to increase throughout 2022.
Burnout not only affects company culture by negatively impacting employee sentiment, but it also costs companies in multiple ways. When someone takes time away from work to treat an illness, the company pays for the time and treatment. And when employees aren't happy, they leave—forcing employers to spend time and money advertising for a new job, training new workers, and getting them up to speed.
None of this is new to Nancy Scicchitani, Senior Benefits & Global Wellbeing Manager at Nuance, or Meredith Mascolo, Senior Manager of Communications at Nuance. After the pandemic caused a massive shift in the world of work and burnout and attrition became a key focus in the media, Nancy and Meredith sought a solution to address the concern before it became a widespread problem at Nuance.
Burnout can cost a company three times the amount it would take to just address it." — Nancy Scicchitani, Senior Benefits & Global Wellbeing Manager
Both knew that the solution for employee burnout couldn't be handled solely by the IC or Benefits teams. After coming together and realizing that burnout is a serious business problem that they needed to tackle together, Nancy and Meredith partnered to implement a new employee communications campaign around wellness. They sought a way to consistently communicate about wellness initiatives and educate employees about burnout, without overwhelming them with a barrage of content.
THE SOLUTION
To maximize the reach of their comms, Meredith knew it was essential to communicate about these topics through their most effective comms channel: email.
The Poppulo platform enabled them to clearly communicate with employees through email, plus personalize and target messages for unique employee groups, and gather insight from metrics to continuously improve the way they communicate. Over three months, the Communications and Benefits teams worked together to design and implement their wellness campaign.
They started by using the communications channels they already had in place, including their company-wide weekly newsletter, called Take 5, which features all types of stories about products, wins, learning, recognition, culture, and other announcements. When they kicked off their wellness campaign, they started featuring articles on the importance of taking care of yourself, promoting wellness tools and challenges, and sharing resources the company invests in to show support for employees. Each edition also contains an employee survey on a relevant topic, built through Poppulo, to help gauge employee engagement and encourage employees to check out the next issue to see the results.
Every piece of content is posted on the company Intranet, and Take 5 points employees there so they know where all information can be found. The team also manages several Microsoft Teams channels—including a company-wide channel and a channel dedicated to wellness—that they direct employees to via newsletters to foster conversations around relevant topics, like self-care, healthy living, and fitness. Using newsletters and email comms to direct employees to channels like Teams and the Intranet drives greater adoption of existing technology, demonstrating the value of investing in tech.
In addition to Take 5, Nuance has three targeted newsletters sent to employees regularly. First, they have a quarterly wellness newsletter called Be Well, Work Well, dedicated to total wellness—including mental health, physical health, community engagement, financial well-being, and more. They also have a quarterly manager newsletter to share tools and resources with people managers, as well as a monthly career development newsletter. Each of these can be personalized and targeted by department or location when a message is only relevant to a specific audience.
I can't imagine what my job would look like without Poppulo. I rely on it so much today—I never want to go back to the old way of communicating." — Meredith Mascolo, Senior Manager of Communications
THE RESULTS
Since kicking off the wellness campaign, the team has seen high engagement and interest from employees.
They've been able to share engagement metrics with leaders to prove that their communications are landing with employees, driving greater support for comms investment.
The beauty of Poppulo is the metrics. We can prove that our comms are working. We can say with certainty that people are looking at them." — Nancy Scicchitani, Senior Benefits & Global Wellbeing Manager
In one example, a team of interns ran a two-week campaign called Work it Out to encourage employees to prioritize their wellness by making minor lifestyle improvements. They leveraged the Poppulo platform to direct employees to a Teams channel where they could participate, resulting in the involvement of more than 700 employees—a massive increase from previous programs that had less than 200 participants. The Teams channel was highly active, with hundreds of comments and high engagement. By using an integrated approach to communicate with targeted groups through Poppulo and drive them to take action, the team at Nuance not only saw incredible engagement through the metrics but also accomplished their overall objective of getting employees to talk about wellness.
Today, the Benefits and Communications teams at Nuance continue to work together to combat employee burnout through a consistent, integrated approach to employee comms. The engagement metrics they've seen with Poppulo prove that they're maximizing the impact of their comms. Since implementing Poppulo in 2019, the team has seen an average open rate of 79%—beating the industry standard by over 15%.
In addition to partnering with Benefits, the Internal Comms team has enabled over 25 users in various departments, including Marketing, R&D, Legal, Security, and more. "We have people across the whole company using Poppulo," says Meredith, "People who aren't even communicators but want to make sure their communications are in line with what they should be."
Meredith and Nancy continue to look for innovative ways to leverage the full capabilities of Poppulo to communicate with employees about the importance of taking care of themselves—reducing burnout and, ultimately, driving value for the business.