Customer Story
Small Communications Team. Big Impact.
Scaling communications and driving business value.
↓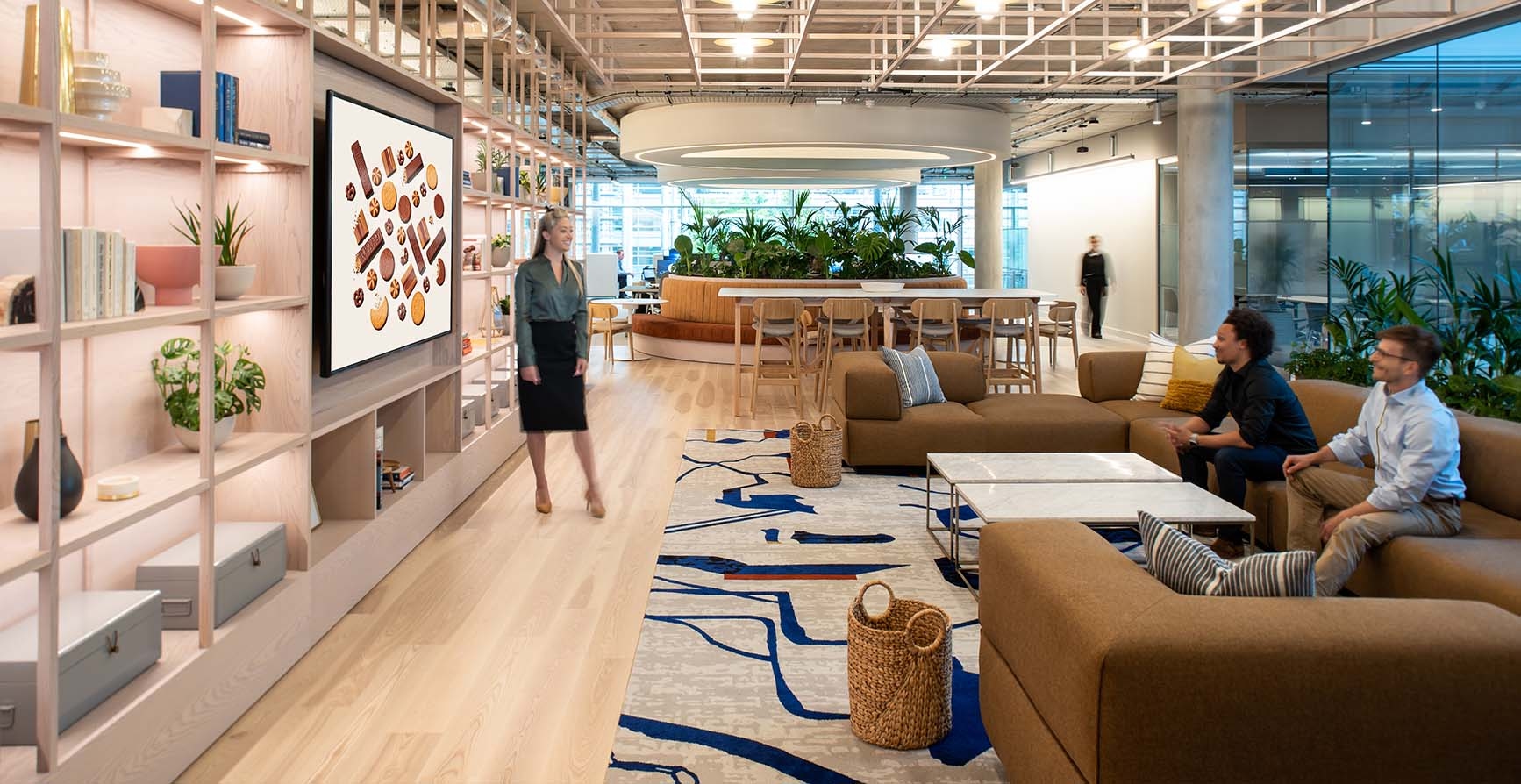 About the organization
Pladis is one of the world's leading snack companies and home to such famous brands as McVitie's, Ulker and GODIVA.  With a global workforce of 16,000 spanning 25 factories in 11 countries, it brings the highest quality products and exceptional service to billions of people around the globe.
Industry
Construction/Manufacturing
THE CHALLENGE:
Since its formation in 2016, pladis has been growing by leaps and bounds. Steve Hargreaves is the Internal Communications Manager at pladis Global and the sole person responsible for sending all employee email communications.
Relying on traditional email solutions to communicate with the workforce was becoming problematic. "The tools were not necessarily right for the times. Teams were changing, functions were being added, and new ways of collaborating were being built. pladis had to fundamentally change the way it was operating. We needed a scalable solution; one that didn't just rely on one person," explains Hargreaves.
THE SOLUTION:
Keeping up with the pace of change at pladis meant going from an email blaster with limited capabilities to an omnichannel platform that could manage a richer, more user-friendly communications experience. To improve relevancy and reduce noise, Hargreaves was looking for capabilities that enabled hyper-personalized targeting and data-driven analytics.
Integration with the existing Workday people database was important to reduce the time and effort involved with up-to-date list management. Collaborative workflow processes and security governance could enable this team of one to offer agile, decentralized communications to multiple groups across the organization.
Hargreaves selected Poppulo because it met his criteria for providing a single, secure, proven platform that all groups within Pladis could use. "People were eager to try it. They were excited about the good-looking branded templates, the reliable data and the ease of use–freeing me up to focus on the bigger picture," said Hargreaves
The consumer-grade experience and ease of use offered by the Poppulo platform enables people to take control of their communications. "Right now, there is a person who uses Poppulo daily to send news roundups to our leadership team. The brand team uses it to elevate campaigns. I use it to send out global internal announcements. The IT Team uses it to send out alerts and calls to action. And HR uses it as the key communications solution for all their processes. Having a central communications platform that everyone can use was a big check for one of our core values: One Pladis."
Hargreaves' willingness to encourage individual groups to control their own communications was enabled by Poppulo's robust set of governance capabilities. Process controls, data and role-based security, and integration with Pladis' source of people data, Workday, provided the necessary guardrails to allow all these groups to communicate in a safe, orchestrated way with minimal support or oversight by Hargreaves.
For example, in England, communicators could only email employees in that country, not worldwide. Blackout dates help reduce noise. "We minimized the risks. We didn't allow people to upload their own email address lists, so the data stayed pure. There was nothing that could break. The guardrails gave us the confidence to allow more people to use the platform."
Hargreaves built an effective internal coalition in support of the Poppulo platform right from the start. The IT team was especially important in this respect. "When building support for this type of solution, you need to look beyond your own communications team. We got on the roadmap early with IT and got their buy-in upfront. When IT saw what Poppulo could do, they wanted it for themselves. They were sending old-fashioned technology email alerts about system maintenance and wanted to use Poppulo's branded templates instead. So they worked closely with Poppulo on the configuration from the get-go."
THE RESULTS:
Using Poppulo, Hargreaves has taken IC to a whole new level while satisfying the One Pladis value. "I was looking for a solution that wouldn't stop the people that were already communicating and that would help get the people who aren't communicating at all to start reaching out and doing so. The new omnichannel capabilities extend far beyond just open and click rates; Poppulo made it possible to change behavior in a far-reaching and positive way."