Customer Story
Targeted emails and personalized content help Augusta University triple open rates
A communications team of just two people at Augusta University took advantage of enterprise-wide governance capabilities to empower dozens of communicators
↓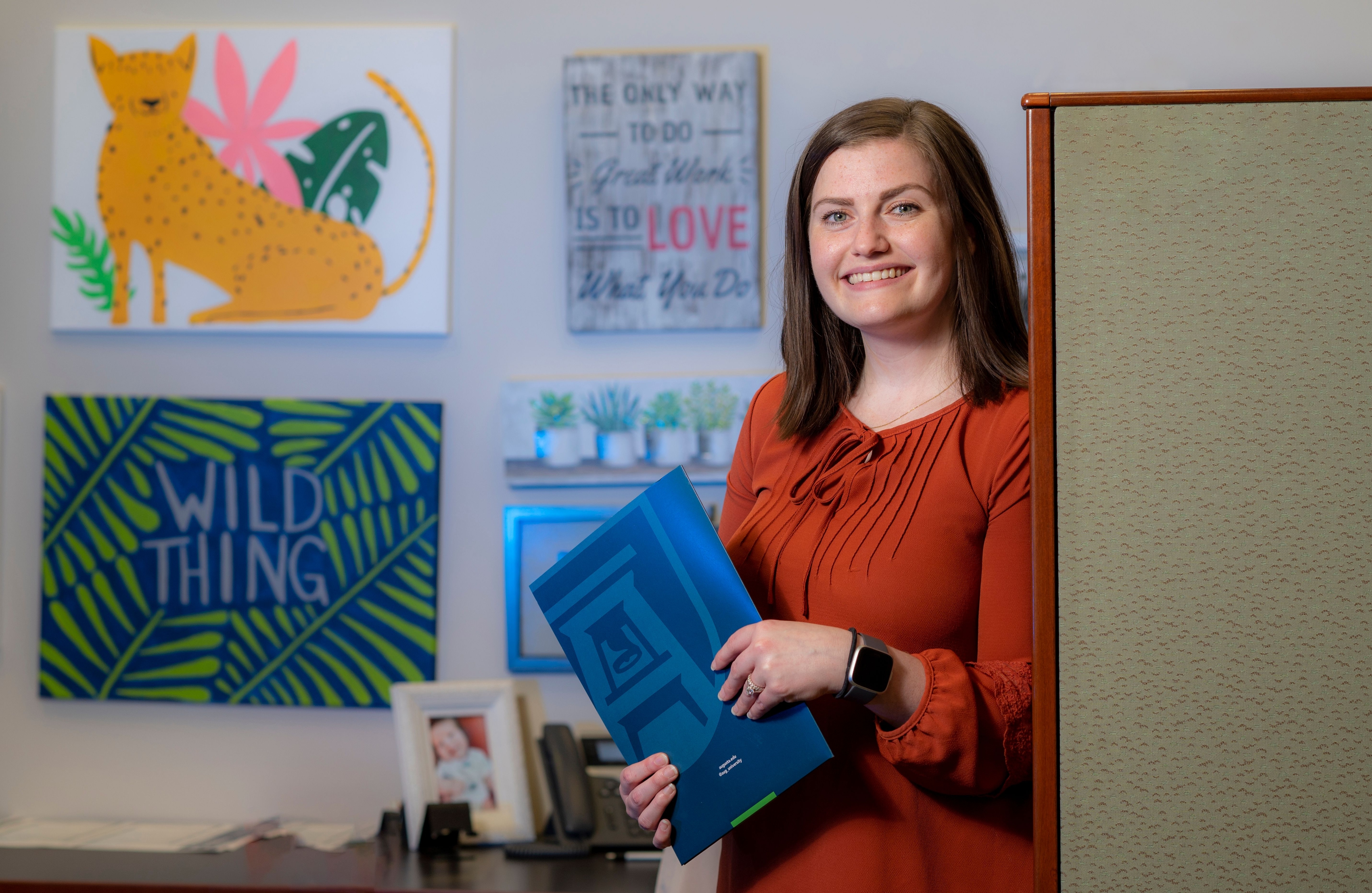 About the organization
Augusta University is a public research university that is home to the only public academic medical center in Georgia. It employs over 11,000 people and enrolls more than 9,600 students annually. It is accredited by the Southern Association of Colleges and Schools. The Augusta University Health System includes the 478-bed Augusta University Medical Center, the 154-bed Children's Hospital of Georgia and more than 80 outpatient clinics.
THE CHALLENGE: Scaling measurable communications impact campus-wide and beyond.
The Communications Department at Augusta University oversees all the communications to the university's more than 20,000 employees and students by managing a large network of communicators across the organization. A team of two from the department, Rachel Robbins and John Jenkins, is responsible for reaching that eclectic mix of students, professors and staff, as well as physicians and health care workers in the affiliated health system.
As the central communications professionals, they manage 25 communicators spread across the 10 colleges and universities that make up Augusta. For example, the College of Nursing has its own communications professionals who send out a newsletter every week to the nursing students. Their newsletter highlights what's going on in that particular program, congratulates staff members on achievements, spotlights students and covers events happening around campus.
Robbins, the Central Communications and Marketing department's Senior Communications and Marketing Analyst explains, "It's no small feat to leverage the power of our distributed communicator network. Before Poppulo, we had 27 different communicators spread across 11 colleges and two health care systems – all with different messages and audiences – communicating with everyone."
The communicators had no organized way to create engaging emails and more importantly, could not target them to a specific college, group of employees or students. As a result, some communicators were sending daily emails to 20,000 or more people.
Jenkins, Internal Communications and Publications Coordinator at Augusta University says, "It got out of hand. Too many uncoordinated emails meant that many were not read. There was no policing on our end and that was costing us a tremendous amount of money. Communicating effectively meant enabling our wider network of communicators to send targeted messages in a much more controlled and coordinated way."
Reducing noise and creating clarity was key. To do that, Robbins and Jenkins were looking to align and empower their network of communicators. "Our goal was to turn our extended team into experts in delivering personalized, relevant and targeted content. Our communications experience platform, Poppulo, made that possible," says Robbins.
THE SOLUTION: GOVERNANCE, TARGETING CAPABILITIES AND EDUCATION
To achieve their goal, Robbins and Jenkins designed their Poppulo environment to give each communicator access to only those individuals in their department with pre-designed templates. Regular training videos and a Poppulo FAQ on the Intranet equipped them to tailor engaging and measurable communications to their specific audiences.
The governance capabilities of Poppulo meant that Robbins and Jenkins could allow and indeed encourage their team to "be the communicators they wanted to be." For example, Robbins sends a weekly newsletter, Jagwire Weekly, to all 20,000 students and staff.
The central team also has the capability of reaching the whole campus via email as needed for important announcements. However, the governance feature restricts anyone else from sending communications to the entire university. Instead, individual communicators can send more targeted content to the students and employees in their own departments and colleges as required.
THE RESULTS: COMMUNICATORS CAN FOCUS ON WHAT THEY ARE SAYING AND HOW THEY ARE SAYING IT – NOT THE TOOLS THEY ARE USING. 
"After we showed the team how easy it was to create templates, target emails and personalize content, the overall volume of communications increased but average open rates tripled. The reason for this seeming paradox: people are only getting emails that are relevant to them.
Today, we are effectively reaching more students and employees with clearer, more targeted communications," says Robbins. In addition, the templates give them the power to accomplish things they could not before, and they are not afraid to experiment.
TOP TAKEAWAYS: WORK TOGETHER AND BUILD RELATIONSHIPS
Robbins is hyper-focused on the content that engages each audience. She knows that when emails are current and trendy, they do better. She recently changed the design of the newsletter and saw a marked increase in engagement – simply because it had a crisp, modern appearance.
She notes, "Every year, the school takes an aerial photo of the entire class. We then email the students asking them if they can find themselves in the photo. That is always a huge hit. We encourage people to have fun. In fact, the subject line we can never top is the one offering free tickets to campus events."
Robbins and Jenkins shared some of their key tactics for those wishing to amplify the impact of a small communications department.
Carry out regular refresher-training sessions to drive momentum and promote innovative ideas from the team.
Ensure communicators understand the power of data-driven analytics to monitor and increase open rates. This encourages them to experiment and find out what works best for each audience.
Adopt a personalized and conversational tone, which is central to driving engagement.
At Augusta, all communicators are part of a Communications Council where they learn from each other and share ideas and insights. This has been an invaluable learning forum.
Robbins concludes, "Our theme is, 'Be the communicator you want to be.' We have built up a close rapport with our team of communicators and they trust us. They have seen how we can help them be more successful. Now they come to us for advice when needed and run with it themselves when they don't."