Workplace
Experience
Turn your office into a magnet, not a mandate.
Your Single Solution for a Connected Hybrid Workplace
Employees want a workplace that's flexible, collaborative, and engaging. The Harmony platform makes that possible. With Harmony, your employees get to choose where and how they work, and you get all the tools and insights you need to turn your office into a place that people want to return to.
Desk and Space Reservation
Give your employees the power to reserve desks, meeting rooms, and shared spaces anytime, anywhere, with the tap of a finger. Our desk booking and room management tools make it easy to navigate your workplace, collaborate, and flex with today's hybrid teams.
User-friendly mobile and web applications

Interactive booking kiosks

Flexible and hot desking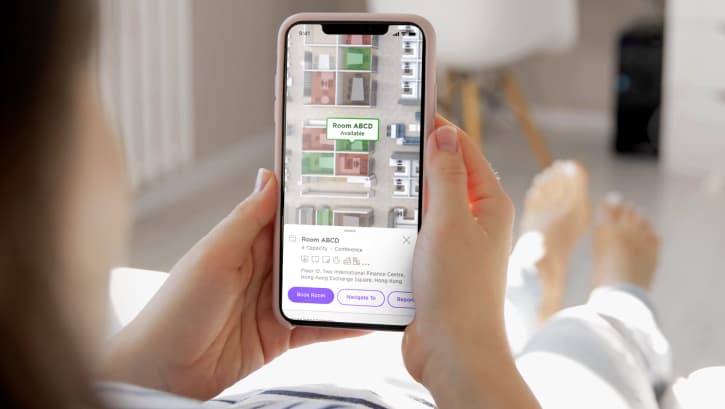 Meeting Room Management
Make it simple for your employees to see meeting room availability, reserve rooms, and send invitations and do so with their choice of an app, kiosk, or touchscreen. Our best-in-class solution even integrates with their calendars to make syncs a snap. And with room usage data insights, you can manage your space more efficiently.
Mobile and web applications for management anywhere, anytime

Real-time room availability

On-demand usage analytics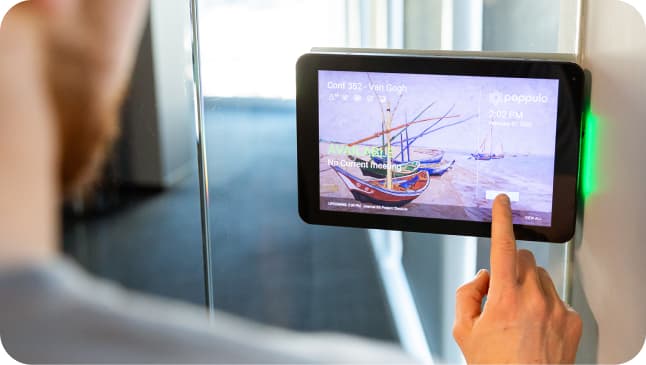 Space Reporting and Planning
Get on-demand data insights into how employees use your workplace, identify patterns, and make smarter decisions about your office real estate. From large trends to tiny details, you'll have a clearer understanding of employee behaviors and preferences.
A 360° view of space usage

Fast time to insight

Heat mapping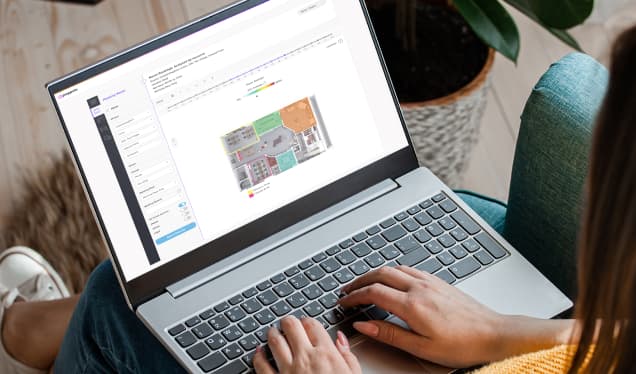 Return to Office
Welcome your employees back to the office with the consumer-grade experience they've come to expect. Leave your whiteboards and paper schedule in the past, connect your team to time-saving services and flexible features that help them get more done, and enjoy solutions that scale with the size of your business.
Combine digital and physical experiences

Tools for hybrid and full-time office employees

On-demand usage data trends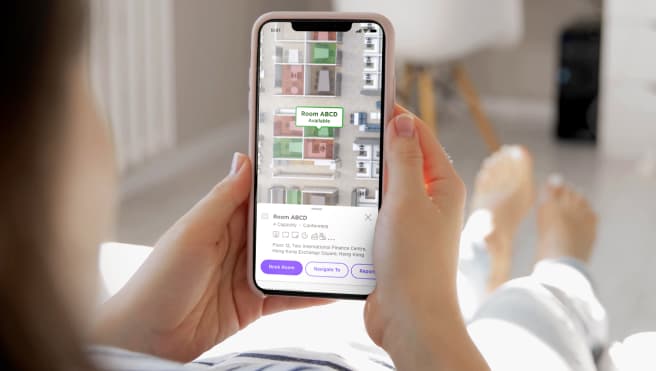 Dynamic Digital Signage
Give your in-office employees a better experience with interactive maps, real-time room availability, and even deliver personalized comms based on which desk or neighborhood they've reserved for the day.
Easy-to-share updates, announcements, and kudos

Segment departments for highly-personalized communications

Communications that scale with your business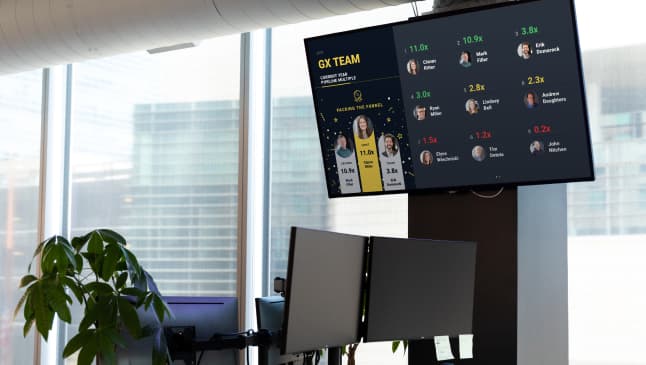 Wayfinding
Large facilities require wayfinding and directory solutions. Smaller facilities do too. Take advantage of Poppulo's Harmony platform to help improve how people navigate your space.
Live point-to-point directions

Interactive color maps

A user-friendly mobile app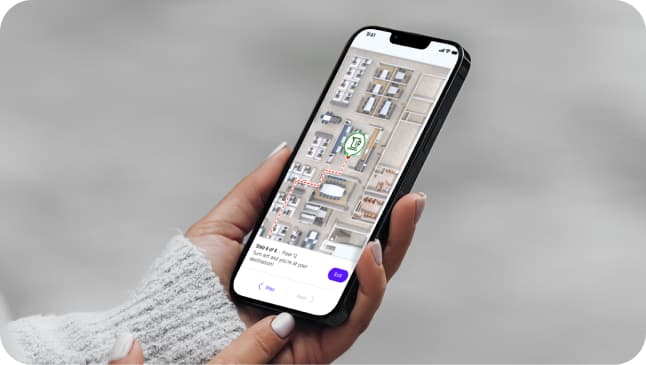 How It Works
Explore the core capabilities of our employee communications solution
Workplace Management
Easily create and define office zones and neighborhoods and restrict booking access to specific departments.
Workplace Mobile App
Empower your employees to efficiently reserve spaces that meet their every need, whenever they need it.
Digital Signage
Leverage digital signage to improve wayfinding, help employees find co-workers, see available meeting rooms, get instant access to emergency messaging, and more.
Space Reporting & Planning
Get a deeper understanding of employee behaviors and preferences to inform your workplace planning decisions.
Integrations
Get more value out of your current tech stack by integrating with your systems and vendors--everything from your access control system to ServiceNow, simplifying how employees badge-in and request assistance.
Case Studies
See how the Poppulo Harmony platform helps businesses across the globe.
Industries We Serve
Discover how the Poppulo Harmony platform delivers personalized communications solutions for your industry.
Manufacturing
Reach manufacturing workers to drive productivity, reduce recordable incidents, and engage your deskless workforce wherever they are.
Financial Services
Keep clients, employees, and investors engaged. Poppulo Harmony's omnichannel comms platform makes sharing key messaging with a wide variety of stakeholders easy.
Technology
An industry that evolves quickly needs scalable internal communications and workplace management solutions. The Poppulo Harmony platform delivers that, helping you keep up with the speed of the tech industry.
Healthcare
Healthcare facilities are complex environments that make traditional comms difficult. The Harmony platform allows you to simplify comms and connect with patients, visitors, and frontline workers on a variety of channels.
Transportation
With the Harmony platform, you can provide detailed wayfinding, power any type of Information Display System, and keep both employees and passengers informed and moving toward their destination with ease.
Retail
You used to have to leverage separate technologies to reach customers and employees. With the Harmony platform, you can create immersive customer experiences on digital signage, plus reach and engage deskless workers across a variety of comms channels.
It's time to work in Harmony
Let's talk about what our Workplace Experience Solution can do for you.