Desk Booking
Software
Give your employees a flexible, comfortable workplace with desk booking software.
Make Desk Booking Simple
Drive a more connected and productive workplace with our robust desk booking software.
Flexible desk booking system
Put your employees at the center of your workplace. Our intuitive tool empowers your employees to book rooms faster, manage their reservations with ease, and seamlessly navigate your workspace so they can get into their flow faster.
Future-forward
Build the office of the future using data-driven insights. Our on-demand analytics show how your employees use your workplace so you can make space configurations on the fly and smarter real estate decisions. Either way, they're perfect for building your ideal workspace.
Fully connected mobile app
Drive stronger-than-ever employee connections with our all-in-one app. From booking a shared space to receiving in-the-moment updates, we transform your workplace from a mandate to a magnet for collaboration.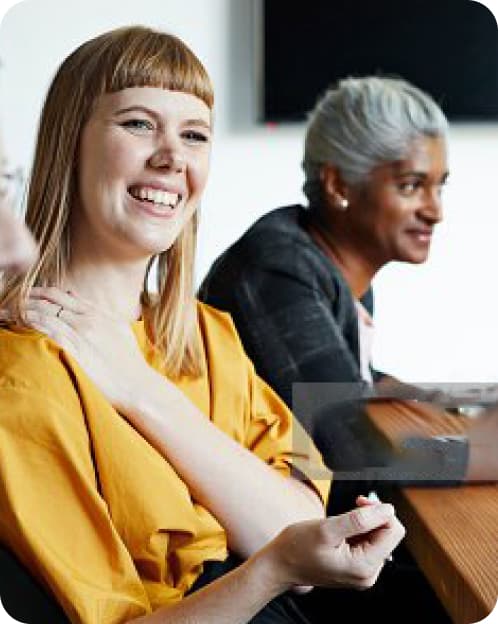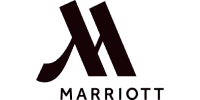 35+ million
Employees Reached
47
of Fortune 100 Companies
500,000+
Digital Signs Powered
50 million
Messages/Week
Streamlined Desk Booking Software
Make desk and meeting space booking a breeze with our best-in-class solution that allows employees to locate and reserve open spaces—desks, meeting rooms, meditation rooms, cubicles, and more—by the hour or by the day.
Intuitive booking via our app, kiosks, and interactive touchscreens

A secure mobile-based solution that grants hybrid workplace access

Adjust space reservations on-demand or in advance—from anywhere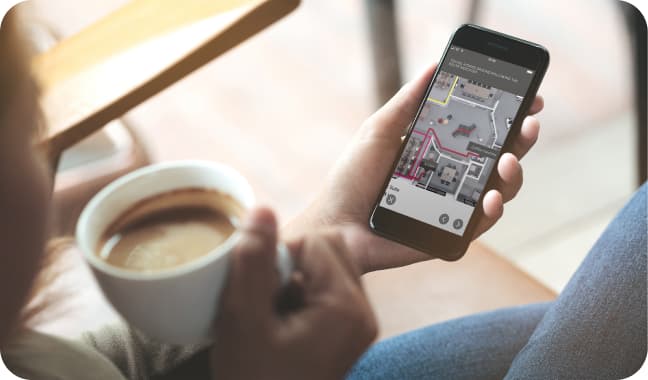 Purposeful Navigation That Drives Connection
Help your employees easily move through the workplace with the industry's most user-friendly guided wayfinding that directs them to wherever they need to go whether jumping into a project at their desk or connecting with colleagues to meet a tight deadline.
Live point-by-point directions

Customized floor plans

Interactive color mapping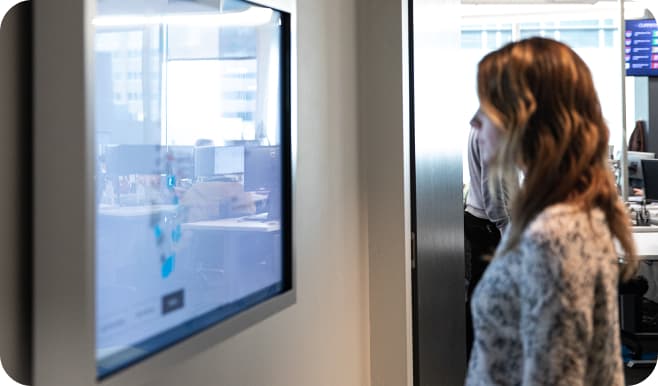 Data-Driven Workplace Decisions
Make smarter workplace decisions using on-demand analytics that give you a full picture of how your employees use your space. Armed with these comprehensive insights, you can create more useful and innovative office real estate plans.
Detailed reports

Utilization trends

Integrations with enterprise-grade BI systems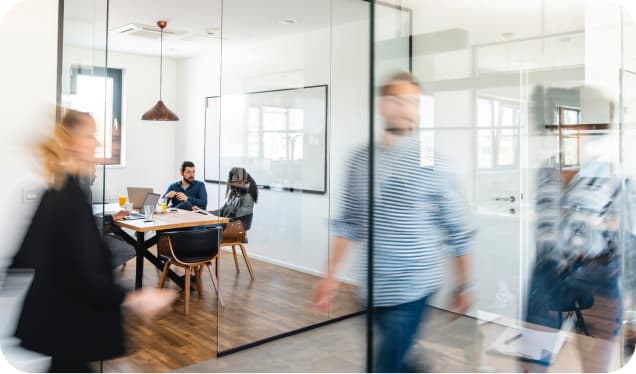 Configurations for Hybrid Work
The office of the future is scalable, and our robust desk and space reservation solution is designed to scale with it. Imagine how easy it would be to plan tomorrow's office today, all with the tap of a finger.
Adjust desks and other shared spaces

Analyze space utilization to inform planning

Make configurations directly from your mobile device
Relevant Communication For Every Employee
Make every communication count by integrating our desk and space reservation tool with Harmony's Employee Communications Solution. This combination ensures every employee has the correct information exactly when they need it to do their jobs even better.
Deliver personalized messages with employee segmenting

Build a connected experience across digital signage, email, and integrated content feeds

Reach every employee, wherever they choose to work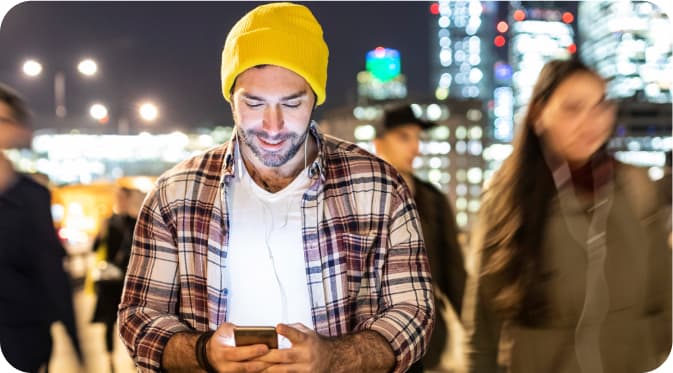 See More of What Poppulo Has to Offer
Related Industries
Financial Services
Keep clients, employees, and investors engaged. Poppulo Harmony's omnichannel comms platform makes sharing key messaging with a wide variety of stakeholders easy.
Technology
An industry that evolves quickly needs scalable internal communications and workplace management solutions. The Poppulo Harmony platform delivers that, helping you keep up with the speed of the tech industry.
Education
Poppulo's omnichannel comms platform allows campus communications to reach everyone, everywhere—across the primary comms channels your students rely on.
Let your employees choose the places they work best
Let's talk about how our desk and space reservation solution helps you achieve more.