Return
to Office
Make coming back exciting, not exhausting
Spark Genuine Employee Excitement About Coming Back to the Office.
Powerful Insights for the Optimal Office
Get real-time insights into how your employees use your workplace and act fast to meet their needs and preferences. From mitigating capacity issues to identifying underutilized spaces, our on-demand analytics put employees at the center of your office strategy.
Connection That Transcends Physical Boundaries
Our technology unifies the digital and physical worlds to give your employees a harmonious workplace experience. From quickly booking rooms from an app to receiving personalized messages, our solutions foster connections wherever your employees choose to work.
Your Employee's Guide to Unparalleled Productivity
With the industry's most user-friendly guided wayfinding, your employees' productivity is limitless. Create a smoother workplace navigation experience so your employees can quickly reach their destination and jump into their next project immediately.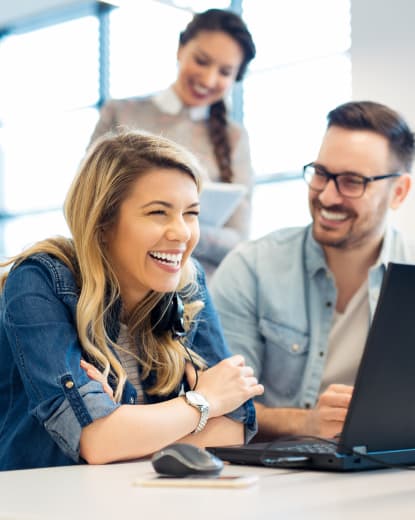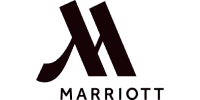 35+ million
Employees Reached
47
of Fortune 100 Companies
500,000+
Digital Signs Powered
50 million
Messages/Week
Put Employee Comfort at the Center of Your Strategy
Help your employees build meaningful connections by understanding and optimizing how they use your space. Our powerful on-demand analytics give you the insights you need to plan accordingly and create an office that works for every employee.
Determine any capacity issues ahead of time

Spot overutilized and underutilized resources

Analyze hour-by-hour and day-by-day usage patterns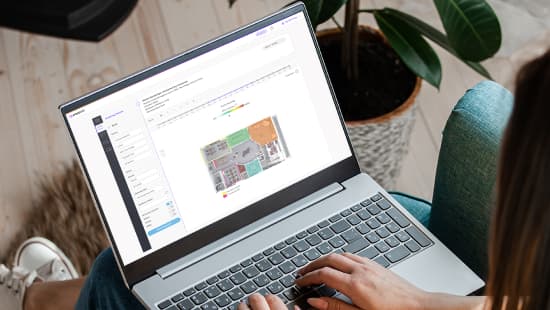 Make Desk and Space Booking a Snap
Make it easy for employees to book desks and rooms wherever they choose to work. With our best-in-class workplace management tool, employees can instantly reserve spaces—like hot desks and shared spaces and get essential time back to achieve more.
Book space via our app, kiosks, and interactive touchscreens

Let employees access your workspace securely from their mobile devices

Manage reservations with ease in real-time or in advance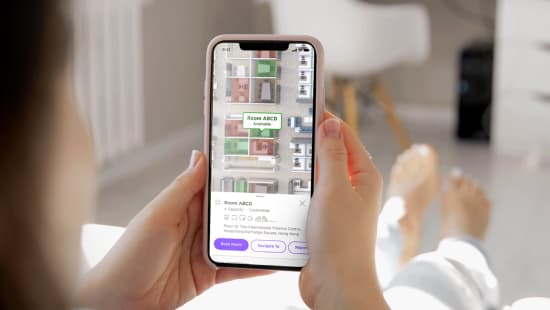 Bridge the Physical and Digital Worlds
Create a unified employee experience with our digital signage that marries the physical and digital worlds. Give your employees the right message exactly when they need it, and build a harmonious workplace where employees feel connected.
Personalized messages for different employee segments

Full governance capabilities with varying access permissions

Data-driven insights on which messages resonate best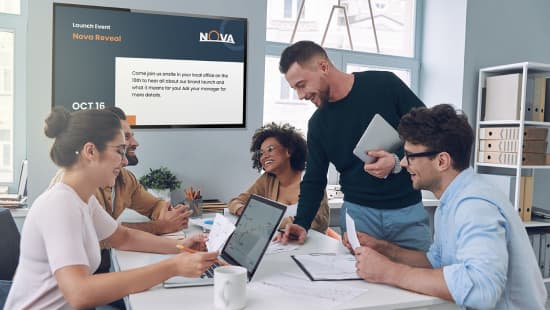 Guide Your Employees With Ease 
Get your employees where they need to go with the industry's most user-friendly guided wayfinding. Empower your employees to navigate your workplace easily and reach their peak productivity more smoothly and faster.
Live point-to-point directions

Interactive color mapping

Customized floor plans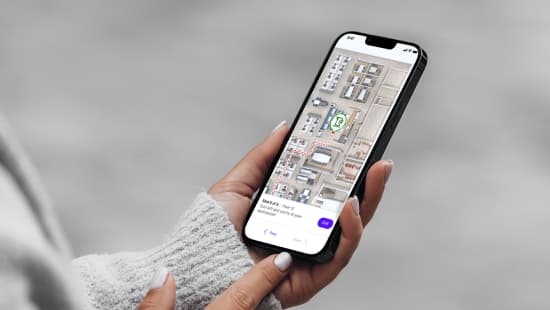 Build Your Office of the Future 
Accuracy matters when creating the optimal workplace, and our analytics arm you with the information you need to make faster, smarter decisions about your office real estate. Maximize every inch and build a workplace that strengthens employee productivity and connectivity.
Utilization rates for every shared space

Long-term trends

Integrations with enterprise-grade BI systems
Imagine a workplace that works for all employees
Let's talk about building your office of the future.