Space Reporting
and Planning

Build a smarter workplace with data-driven insights
Powerful Administrative Analytics That Maximizes Your Office Real Estate
On-demand analytics empower you to create a workplace that works for your employees.
Optimize Your Office
Make the most out of your office space. Our powerful analytics arm you with detailed information on how employees use your workplace so that you can make stronger decisions in real time.
Plan for Your Future
Build your ideal office of the future with on-demand analytics that compare bookings and utilization rates to inform your office planning decisions.
Prioritize Your Employees
Facilitate a comfortable return to office for every employee. With our data-driven insights, you can analyze resources and ensure that you're meeting capacity requirements that prioritize employee well-being.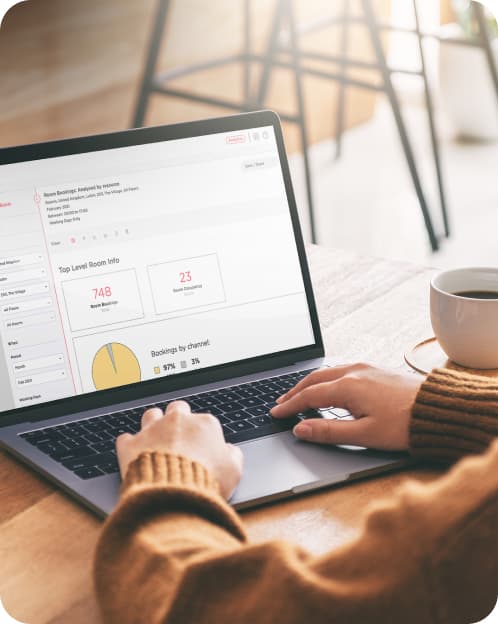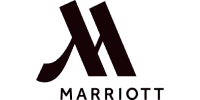 35+ million
Employees Reached
47
of Fortune 100 Companies
500,000+
Digital Signs Powered
50 million
Messages/Week
Spot Trends Instantly
Our on-demand analytics give you a comprehensive overview of how employees use your office. With our detailed insights, you can make more informed decisions and make the most out of your office space.
Flag short-term and long-term trends

Compare bookings between individual desks and meeting rooms

Analyze conference room scheduling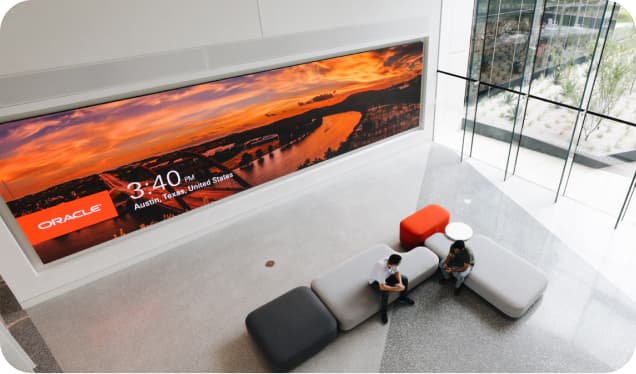 Let the Data Tell a Story
Know precisely how employees prefer to use your office—like coming in for face-to-face meetings on specific weekdays or booking desks in the morning as opposed to the afternoon. Wouldn't it be nice to know that you're building the office of the future using insights gathered today?
Occupancy maps

Utilization data

Detailed reporting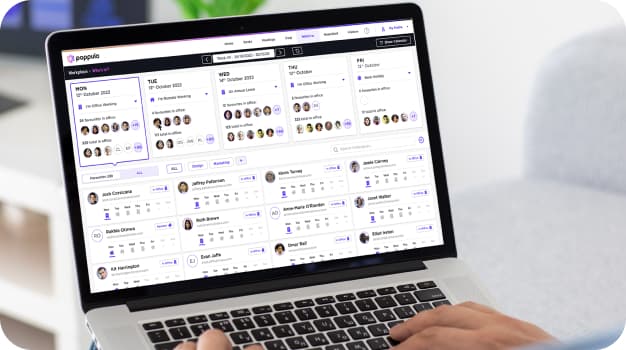 Empower Employees to Flow Faster
Make your employees' lives easier—and give them some crucial time back in their days—with real-time occupancy data that shows available conference rooms, desks, meditation rooms, and more.Allow employees to easily book a space and immediately get to their flow state.
Intuitive booking

Reservation management from anywhere

Mobile, web, and interactive touchscreen capabilities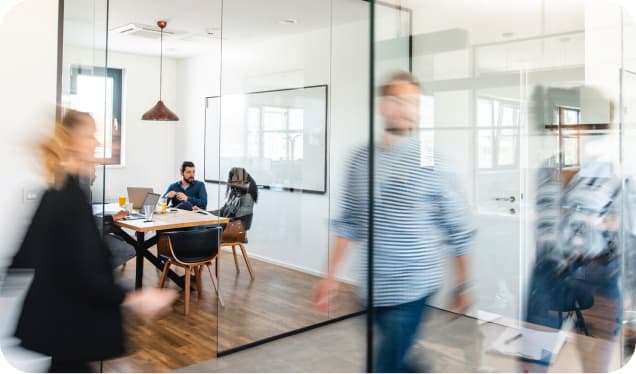 Facilitate a Smoother Return to Work
As your employees head into the office to connect with their colleagues, prioritize their comfort with our on-demand analytics. Accuracy matters, and our powerful analytics give you the precision needed to maintain employee well-being.
See hour-by-hour usage patterns

Assess resource utilization

Avoid capacity issues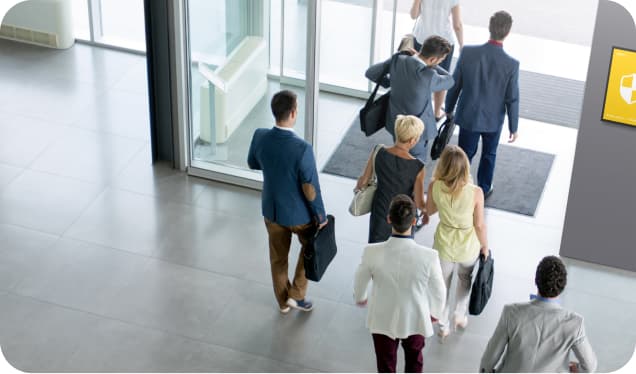 Flex With Your Employees' Current and Future Preferences
Position your workforce for the future by offering flexible options that enable collaboration and productivity. Preferences change over time, so use our data-driven insights to identify patterns—such as flagging that underutilized 20-person conference room and the hot desk with cityscape views that's always booked solid.
On-demand analytics

Daily and hourly occupancy trends

Long-term utilization patterns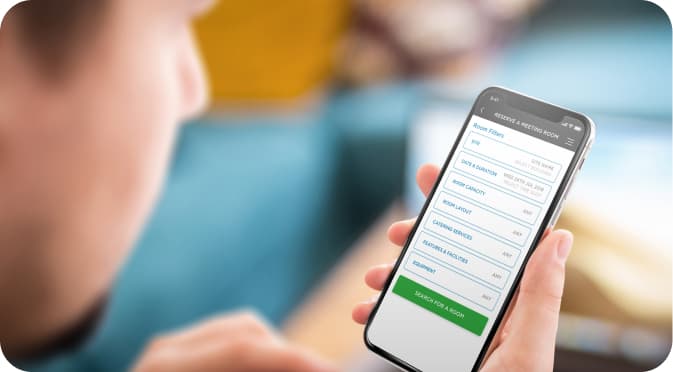 Accuracy matters when building the future workplace
Let's talk about what space reporting and planning can do for you.