SoftwareReviews
The Poppulo Harmony platform is setting the new standard for employee communications at scale. And people are taking note. Download the Best Employee Communications Software report to learn more.
Get Your Free Copy Today
Complete the form below to download the report
Best Employee Communications Software by SoftwareReviews
Poppulo recently received a Gold Medal for employee communications software in the 2023 Employee Communications Software Buyer's Guide from SoftwareReviews, a division of IT research and consulting firm Info-Tech Research Group.
Poppulo's recognition is based on comparing company scorecards that assess vendor capability satisfaction, product feature satisfaction, emotional footprint, customer accruement and retention, market size, and factors related to customer usage.
The best part? This isn't just the opinion of analysts—the rankings are based on user feedback. Download your copy of the report today to see why hundreds of end users rank Poppulo #1 across a variety of areas representing vendor capabilities, including:
Business value created

Quality of features

Usability and intuitiveness

Ease of implementation

Vendor support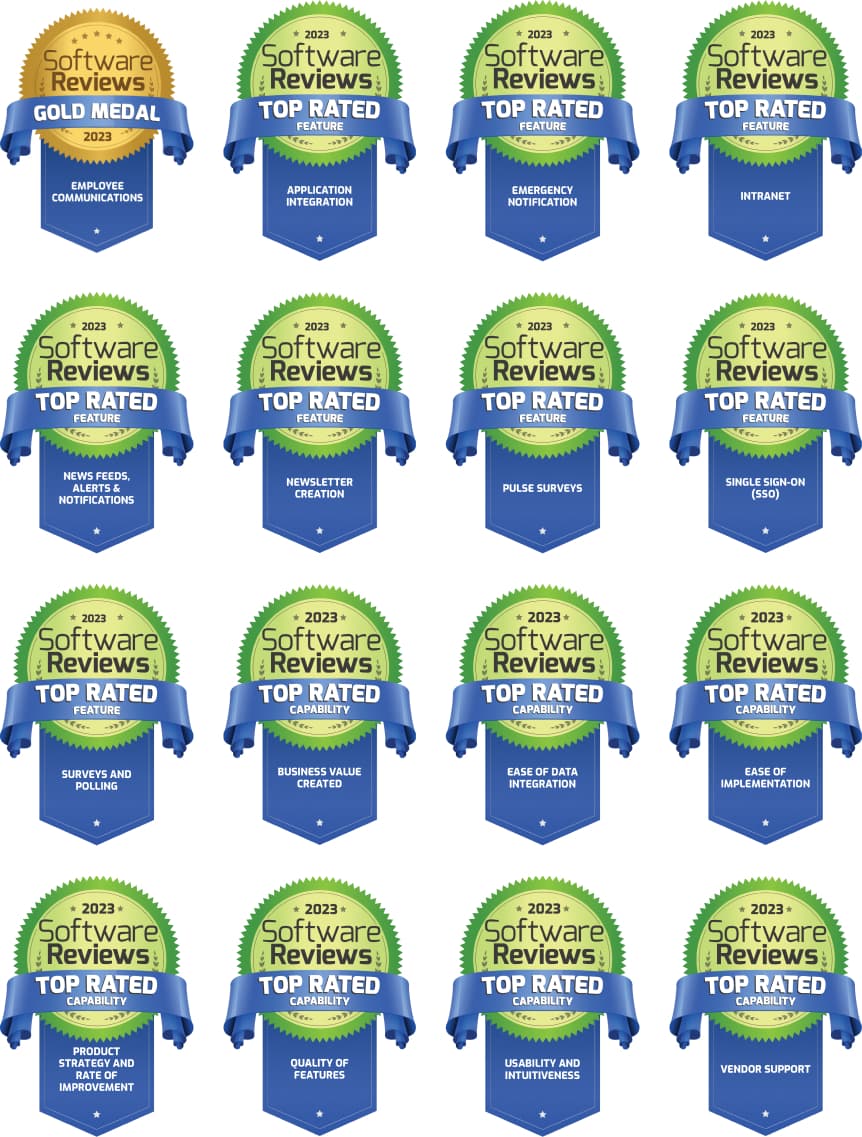 By downloading the report, you'll learn why:
100% of customers plan to renew with Poppulo

Receiving a +98 emotional footprint score emphasizes the intuitiveness of our platform, strength of our customer success and professional services teams, and ultimately shows how we deliver more value to our customers

Real Poppulo users are delighted with the business value created with our solution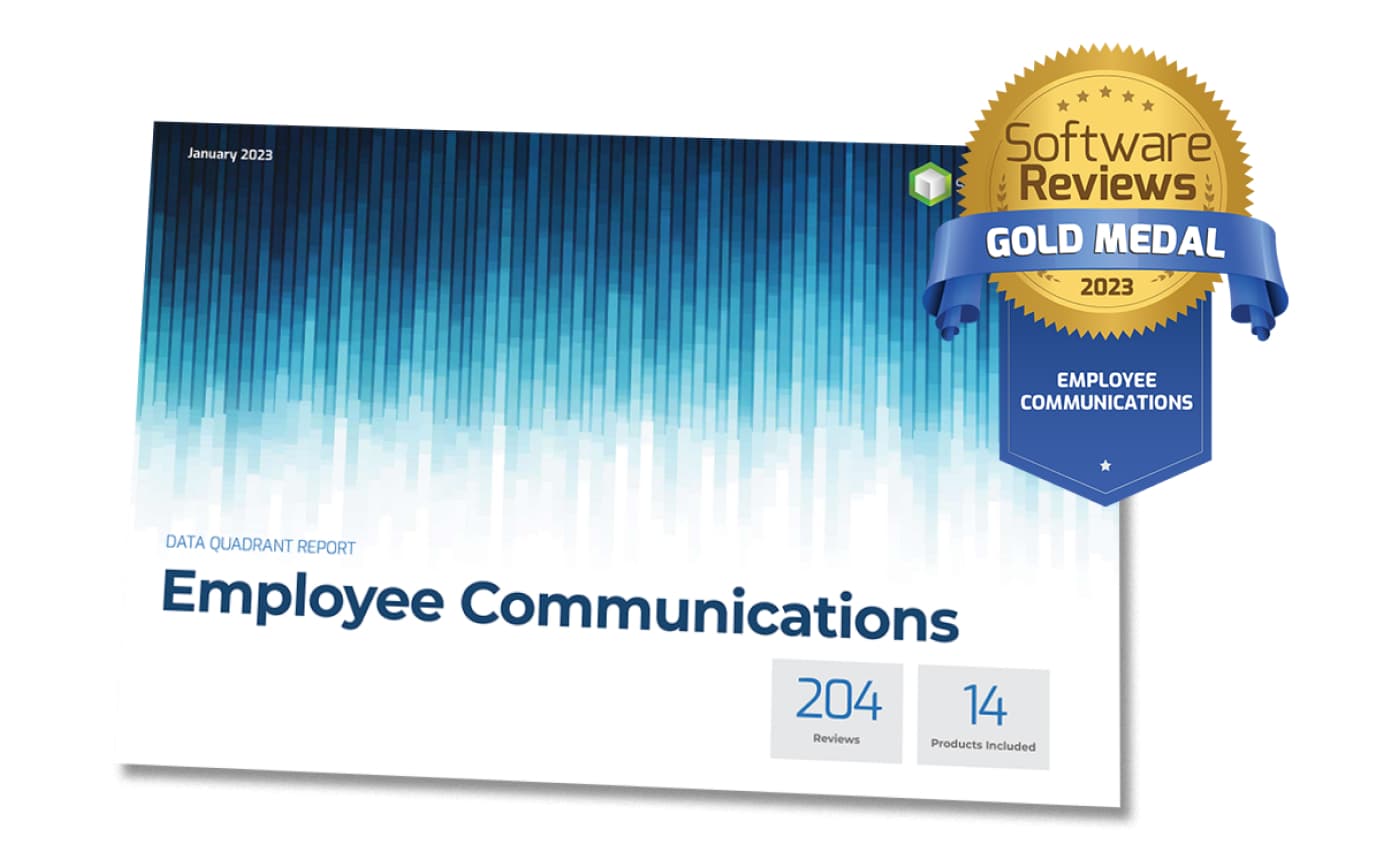 Understand what engages your audience with Poppulo Harmony analytics