Internal Communications
Analytics & Insights
Drive greater impact with Poppulo Harmony's advanced comms analytics.
Insights to Drive Your Internal Communications Strategy
With the Poppulo Harmony platform, you can track content performance across all channels to continuously improve your communications program.
Gain Communication Insights with Multichannel Analytics
The Poppulo Harmony platform provides unmatched analytics capabilities that provide key insights into how your key channels are performing.
Demonstrate the Success of Your Comms Program
Take the guesswork out of measuring performance and prove the strategic importance of internal communications to company leadership.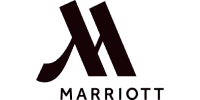 35+ million
Employees Reached
47
of Fortune 100 Companies
500,000+
Digital Signs Powered
50 million
Messages/Week
Measure Performance Across All Channels
Are your messages resonating? When you're sending a large volume of messages across a variety of channels, it's nearly impossible to know what's working. With Harmony, you can access analytics on all your key channels in one place to answer key questions on how your communications are truly performing.
Filter segments by any attribute of interest

Go beyond opens and clicks to measure engagement and impact

Create campaigns to track the success of strategic initiatives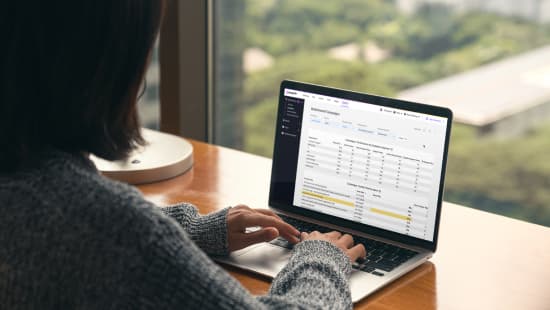 Artificial Intelligence with a Human Touch
Harmony's AI-powered content insights effortlessly reveal how your entire organization is responding to the topics your business is sending. It provides a vital pulse across an organization, delivering insight on content resonance, noise, and silence. This intelligence is a valuable input to strategic decisions between communicators and business leaders.
Analyze content volumes, trends, and engagement

Automatically categorize content themes

Get clear insight into topics that resonate with your employees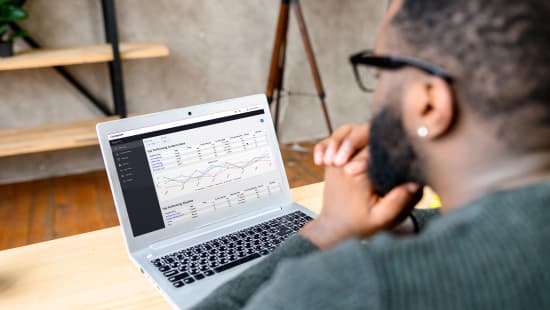 Track Campaign Success
With a centralized campaign activity dashboard, you can measure how your workforce is responding to important strategic initiatives and adjust your strategy to drive better outcomes.
Track campaign performance across channels

Understand reach by employee segment

Filter by department, geo, level, and more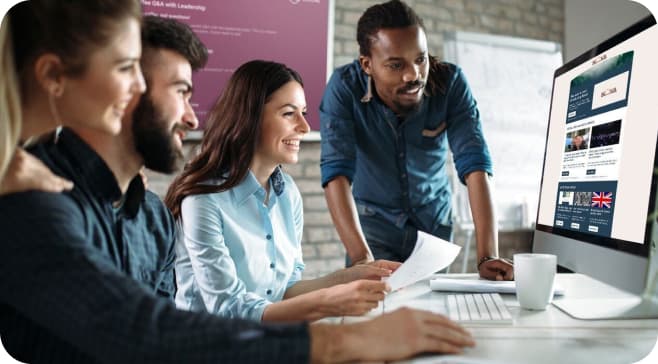 See More of What Poppulo Has to Offer
Content Insights that Deliver
The Poppulo Harmony platform makes it easy to measure what matters, so you can continually optimize your comms.
Generate ROI with Brand and Advertising
Make sure your branding and advertising efforts are noticed. Using Poppulo Harmony, your messages get in front of the right audiences.
Analyze Your Guest Experience
Utilizing data with Poppulo, give guests content about hotel amenities, events, and activities that will interest them and increase brand loyalty.
Leadership Comms that Inspire Your Teams
Harmony enables leaders to create the clarity their teams need to be inspired, understand their mission, and deliver on goals.
We never make decisions on assumptions, and the insights Poppulo provides are second to none.
Ann Melinger, CEO, Brilliant Ink
Understand what engages your audience with Poppulo Harmony analytics