Advertising Displays for
Brand Communications
Create an immersive brand experience that captures attention through smart digital displays.
Make the Most of the In-Store Experience
Make sure your branding efforts are seen. Or use your in-store digital display to sell advertising space to vendors. Or do both.
Create an Impact With Digital Displays
From the moment someone enters any of your locations, capture their attention. Deliver impactful brand messaging. And do that with the Poppulo Harmony platform and displays.
Improve Sell-Through
Use your digital displays to drive sales on select products or services, advertise new items, and target customers with promotions based on local trends.
Generate ROI Through Display Marketing
Your signage can do double duty as a place to engage with local businesses through screen advertising. Create an additional revenue stream by selling targeted advertising space.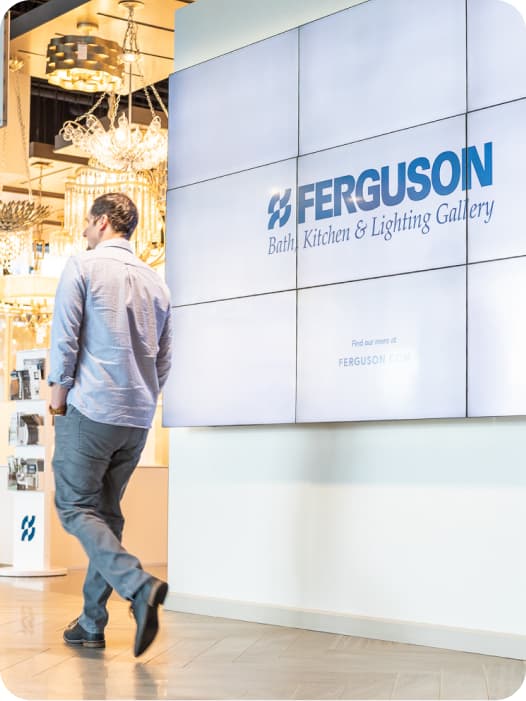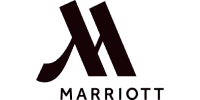 35+ million
Employees Reached
47
of Fortune 100 Companies
500,000+
Digital Signs Powered
50 million
Messages/Week
Authoring and Contributing
Harmony provides authoring and contribution tools that enable users at every level of your organization to quickly create, deploy, and manage content.
Democratize content contribution

Leverage role-based access

Manage content on the fly
Learn More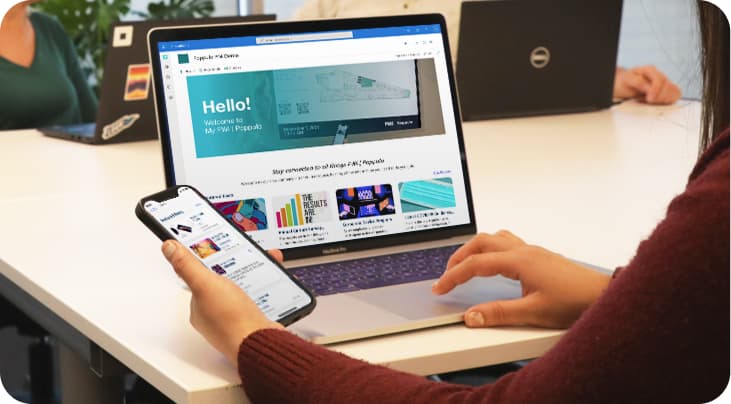 Intelligent Publishing
The Harmony platform makes it easy to schedule and deploy content, display live data, and integrate data from third-party systems.
Display location and region-specific content

Take advantage of robust scheduling

Enable multiple departments to contribute content
Learn More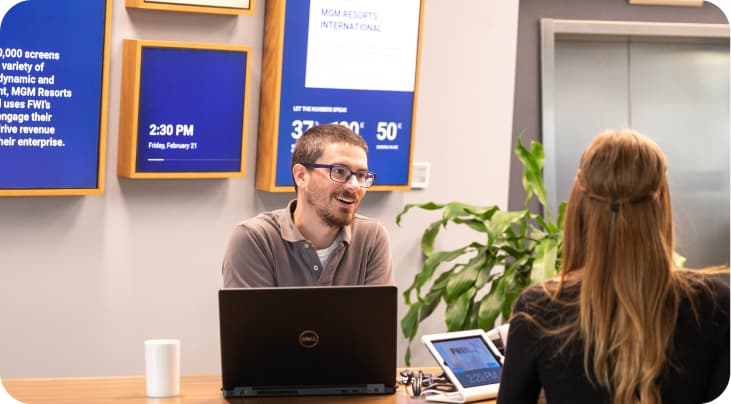 Integrated Data
Seamlessly integrate with your PoS and other back-end systems to display accurate pricing and promotional information.
Dynamically display pricing information

Ensure content remains fresh

Display regional promotions
Learn More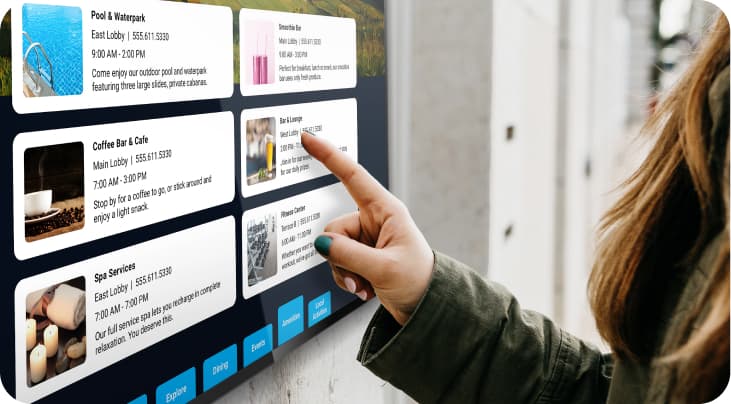 With [Poppulo's] platform, we have a solid foundation on which to expand, and can easily build whatever we need—whether that's templatized local content or custom applications.
Daniel Hedrick, Digital Signage Specialist, Ferguson
Showcase your products and services in a more impactful way.